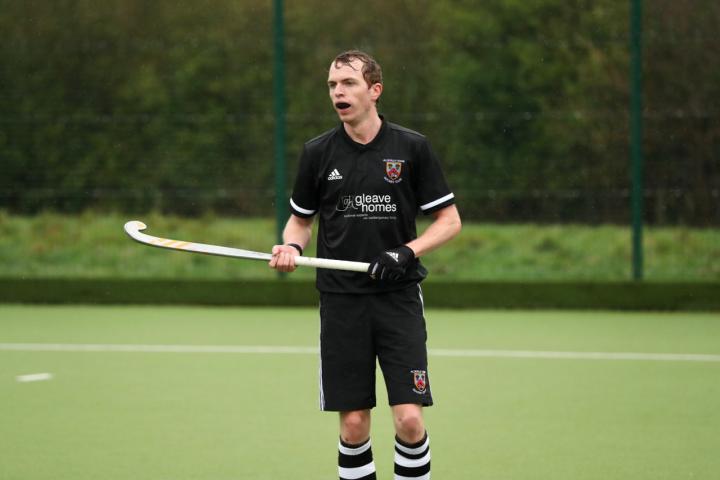 In the first National League Conference North game of the New Year, Edge Men's 1st team lost 4-2 at home to Barford Tigers.
Edge struggled in the first quarter to get anything going. Ball retention was sloppy and invited Barford pressure. Cook, Trem and McCormick managed to keep Barford attacks at bay, until they finally got the breakthrough after an attack down the right hand side, and Polish International Jarzembowski finished well into the roof of the net. Edge managed to carve out a few opportunities towards the end of the second quarter with Ben Gregory dangerous. He ran through in to the D but shot just wide with only the keeper to beat.
Half time came and Edge were still well in the game having defended well and kept their structure, but Barford were well worth their 1-0 lead.
They soon doubled the lead with their striker Jarzembowski firing home a loose ball in the D. 2-0 to Barford. Edge began to build into the game and created a few more chances. Eventually the pressure told and Simeon Mellor scored a well-timed deflection from a Gregory cross.
Unfortunately Barford's two Argentinian players Merlini (drag flick) and Ramponi scored 2 quick goals to take the game away from Edge Despite a more even final quarter, with a number of penalty corner opportunities, Edge only managed to get 1 goal back, with Ben Gregory firing a reverse strike into the bottom corner.
A disappointing result for the team, though Barford were a good side and deserved the win. Edge need to focus hard on basic ball retention, trapping and defending the baseline.
Next Saturday the lads are at home against Lichfield with a 12:00 pushback.
Photo: Goalscorer Ben Gregory
Match report by Kelvin Briggs.
Tags: