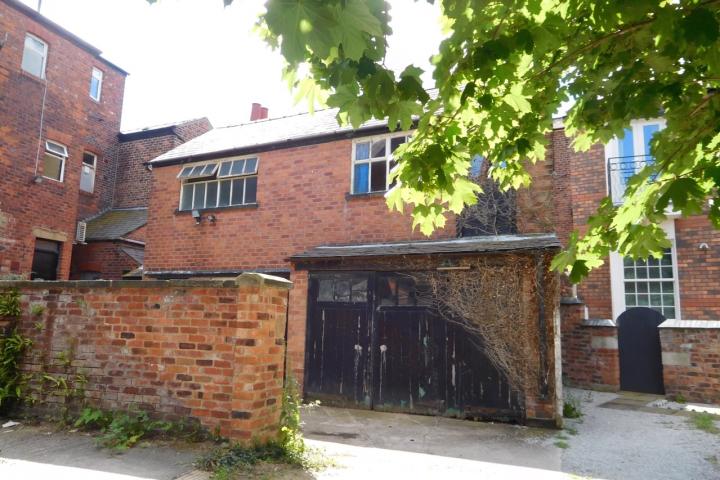 An appeal has been launched against Cheshire East Council's refusal of plans to demolish a derelict building in the village centre and replace it with a two and a half storey mixed use block.
ATCO Export is proposing to knock down a two-storey detached building situated to the rear of No's 14 -18 London Road and replace it with a building comprising of an office on the ground floor and two one-bedroom apartments on the first and second floor.
However, planning permission (reference 17/4952M) was not given, contrary to the planning officer's recommendation, because "The proposal represents an overdevelopment and over intensification of use resulting in unacceptable living conditions for future occupiers, and lack of outdoor space."
A previous application (reference 16/3610M) for the erection of a residential block comprising of three apartments was refused in October 2016 on the grounds that it represented an overdevelopment and over intensification of use, resulting in unacceptable living conditions for future occupiers. The applicant appealed the Council's decision but this was dismissed in July 2017.
The applicant subsequently submitted the revised plan which they state "has overcome the concerns raised in the previous appeal and for those reasons it is requested that the appeal be allowed".
The appeal document also states "The proposed development meets the requirements of the Macclesfield Local Plan Policies DC41 and H6. Furthermore, the proposal complies with the core principles of the Framework. The proposal makes efficient use of a previously developed site, it will fit in with the character of the area and it will improve the visual amenity of the area by removing a semi derelict building. The proposal would provide much needed residential apartments and an office unit in a highly sustainable location and would not be harmful to the living conditions of the future occupiers of the apartments."
The plans can be viewed on the Cheshire East Council website by searching for planning reference 17/4952M. Interested parties can submit comments via the Planning Inspectorate website by 6th March (reference 3192944).
Tags: