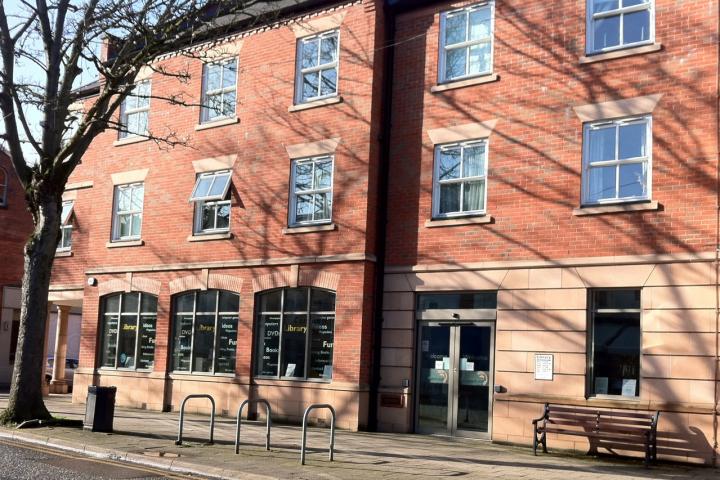 Cheshire East Council have revised their proposals to shut Alderley Edge library, instead they are considering alternative arrangements which would avoid its closure.
In November the Council published it Pre Budget Consultation for 2018-21 which included closing the library in order to save around £50,000 a year.
However, they have reconsidered these plans following residents' feedback on the pre-budget consultation and a campaign by local residents to save the village library.
More than 50 local people came forward offering to help as volunteers in order to keep the library open.
Additionally sisters - Alice, 7, and five year old Iris - who attend Alderley Edge Community Primary School, set up a petition and managed to collect over 600 names from school children, Brownies, Guides, Rainbows and children from their dance school to save the 'community hub'.
It is proposed that the library will remain open for five half-days per week, allowing Cheshire East Council to reduce costs by paying for lunchtime cover for regular staff.
Councillor Craig Browne, who campaigned to save the library, said "A report with the revised proposals to keep Alderley Edge Library open for five half-days a week, will be put before Cabinet next Tuesday and then before full council on 22nd February for ratification. I intend to speak at the Cabinet meeting and to present the relevant portfolio holder with a hard copy of Alice & Iris' petition.
"During the consultation period, over fifty local residents have approached me and offered to give their time to help keep the library open. I now intend to ask Cheshire East Council to work with the group to help extend the proposed opening times, which I think is key to encouraging more people to use the library in future."
He added "This is extremely good news, but we all have a responsibility now to use our library as much and as often as possible to ensure that it is not placed under threat again in future."
A Cheshire East Council spokesperson said: "I can confirm that fresh proposals are to be considered, which could avoid the closure of one or more of the borough's public libraries.
"If approved by the council's cabinet and full council, then libraries at Disley and Alderley Edge may remain open with reduced hours and overheads, while Prestbury Library would continue as usual owing to an increased contribution from a local community group.
"The council has listened very carefully to the feedback from residents and we have taken on board the level of concern in each case, should a local library have to close.
"Therefore, these latest revised proposals will be included within the proposed council budget for consideration and it must be stressed that, at this stage, they are only recommendations."
A link to the cabinet paper can be found here (page 12).
Tags: