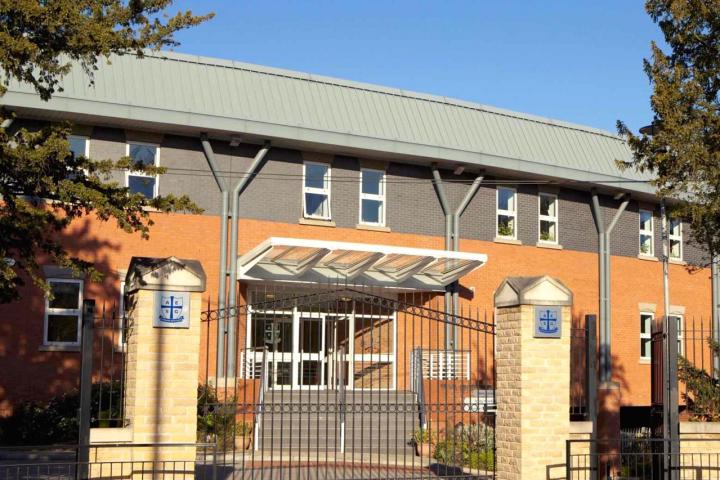 Local residents attended a Parish Council meeting on Monday, 12th June, to object to Alderley Edge School for Girls' plans to construct a new artificial grass hockey pitch.
Thirteen residents voiced their concerns and called on the support of the Parish Council to recommend the refusal of the school's plan to build the hockey pitch on the field at the rear of the school and surround it with a 1.2m fence.
They were particularly concerned that the application says the school could make use of the new facility between 9am and 7pm, seven days a week.
Catherine Clair, who has lived next to the school on Wilton Crescent for 10 years said "The playing field has been used in the summer term and really in winter months it is hardly used at all. It is used between 10am and 4pm and not much more so for us it is a real intensification of the field. From 9am to 7pm seven days a week, all year round, in 10 years that field has not been used once on a Sunday and I can probably count on one hand when there has been anybody on it a Saturday."
She added "On Wilton Crescent all the houses that back on to it have all got young children, they are all family houses and all the bedrooms are at the back of those houses as well so 7 o'clock during the week is too late and 9 o'clock at weekend is too early and 7 o'clock on a Saturday and Sunday is really intensification of the use."
Other neighbours raised concerns about how the land is going to be elevated and levelled.
One said "If it is elevated by half a metre those people who play hockey will be almost at head height with my top windows so that will be really intrusive and if a ball came over I have got two small children."
The Parish Council decided to recommend the planning application (reference 17/2586M) for refusal on the grounds that it will compound the parking problem on Brook Lane as no provision has been made for additional parking, loss of privacy for neighbouring properties, over intensification of use, access and egress is unfit for this purpose, noise impact on neighbours, hours of use, potential drainage and flooding and the need for a wider consultation with local residents.
Cllr Craig Browne requested that the planning application be called-in so it is determined by the Northern Planning Committee. He said "The planning history shows that a very similar application was submitted and (on the advice of officers) withdrawn in 2005. As concerns have been expressed by a number of local residents and also by the Parish Council, it is considered that this application would benefit from further discussion and scrutiny by Northern Planning Committee."
Alderley Edge School for Girls have also submitted another planning application (reference 17/2588M) to level the sloping playground at the front of the junior school and install mesh fencing and floodlights to create to build a netball facility. The Parish Council recommended this application for approval on the condition that there is boundary treatment (i.e. a fence installed) to prevent light spillage which could potentially impact on passing motorists.