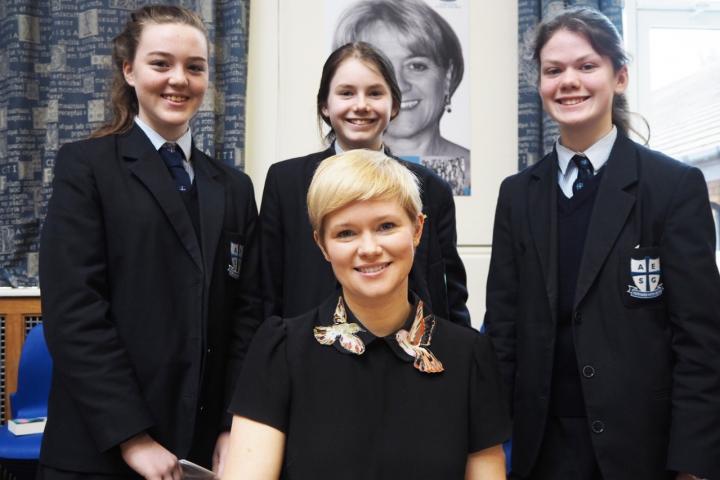 Promotional Feature
Girls in Years 8 to 10 had a fantastic afternoon spent with international best-selling author, Cecelia Ahern.
On her second visit to the school, Cecilia spoke to the girls about her brand new book 'Perfect' which is a sequel to 'Flawed' – her first book for young adults. The girls listened intently to Cecilia who spoke to them about life as an author, her books both past and present and she inspired them with her stories.
Cecilia was asked questions by Alderley Edge School for Girls' Librarian, Mrs Wood and Sue from Simply Books, who helped in organising the event. The girls then had the opportunity to ask questions, meet Cecelia and buy a book which was personally signed for them.
It was an 'inspirational' afternoon for the girls. Mrs Wood said "We love having authors in school – the girls get so much from the visits and they bring their books to life."
A student in Year 8 who participated in the event said that "they just loved Cecelia" and mentioned that she is "so lovely and sweet, she's just like hot chocolate!"
The school often arrange special guests to speak to the girls and encourage them to develop their love and passion for reading. Two weeks prior to Cecelia's visit to Alderley Edge School for Girls, the school also welcomed local author, Jo Welch.
The school is extremely passionate about encouraging girls to read and for them to see reading as a source of inspiration, escape and relaxation.