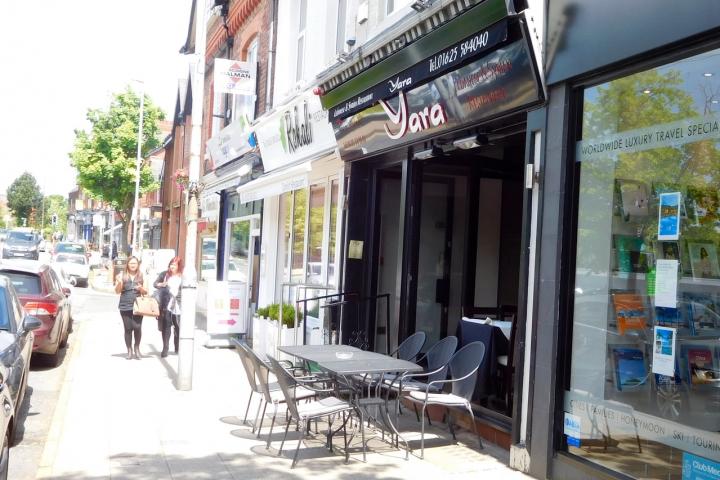 A Lebanese restaurant in Alderley Edge has submitted a planning application to enable them to increase the number of diners they can accommodate.
Yara is seeking to combine 27 and 29 London Road and increase the capacity of Number 27 London Road by infilling an open floor area at the front, which provides a view between the ground and first floors, to provide 16 more covers.
Numbers 27 and 29 are currently separate restaurants, however, having purchased the former Rokali restaurant in May, the owners of Yara are planning to extend their restaurant into next door.
The proposal is to combine numbers 27 and 29 London Road by providing a door between the two premises part way up the stairs of number 29. This will allow the new combined restaurant to have separate functions happening at the same time and increase the floor area is to make the business more efficient.
The only external change is at the rear of the premises where a lobby will be built in the space under an existing external stair.
The plans can be viewed on the Cheshire East Council website by searching for planning reference 16/3638M. The last date for submitting comments is 2nd September and a decision is expect by 7th October.
Tags: