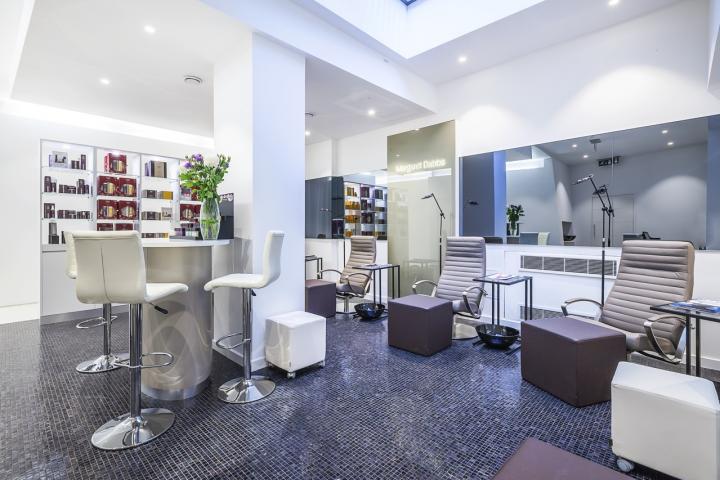 Promotional Feature
Renowned for her line of innovative, results-driven and luxurious foot and hand care treatments and products, leading foot expert Margaret Dabbs has opened her sixth clinic on the 1st of July in Alderley Edge.
Representing an exciting step in its expansion, the Margaret Dabbs London brand steps out of the city and into the heart of Cheshire. With its breath-taking beauty and old age charm, the heritage of Alderley Edge combines perfectly with the comforts of modern living and so provides a natural destination for the new clinic.
The clinic will showcase the range of expertly crafted treatments and products which have made Margaret Dabbs London the benchmark in the high-end foot and hand care market combining the best of medical podiatry and luxurious beauty.
The spacious clinic comprises retail and treatment space of grand proportions which showcases Margaret's fabulous Hand & Foot product range together with four private treatment rooms offering privacy and accessibility.
Staffed by qualified Podiatrists who are all fully trained in Margaret's expert techniques, the treatment rooms are fully furnished with the latest equipment and cutting-edge technology including the latest nail lasers.
A lavish nail spa area provides space which is bathed in light from every direction, with the floor to ceiling windows offering views of the high street which make the treatments so relaxing to have. It will host six hand and foot stations at which manicures and pedicures are undertaken by professional nail technicians. All treatments will follow protocols set by Margaret herself and incorporate the use of Margaret Dabbs London hand and foot products.
Inviting visitors into a world of fabulous hands and feet, the new Alderley Edge clinic will offer the full range of treatments which are available in Margaret's eponymous flagship clinic in London's fashionable Marylebone, including such treatments as the signature Medical Pedicure, Bunion Prevention Therapy, Biomechanical Assessments, Fungal Nail Laser Therapy and Acupuncture for feet. Nail spa manicures and pedicures, which are the best in the business, will keep customers looking groomed and polished in time for that special social occasion or simply offer a well-earned treat.
This exciting new clinic marks a new chapter in the national growth of the Margaret Dabbs London brand, with a further opening in 2016 in Harrogate, Yorkshire following the recent opening of her new Cheltenham clinic.
Margaret Dabbs London
Address: 51 London Road, Alderley Edge, Cheshire, SK9 7DY
Tel: +44 (0)1625 582 944; +44 0207 486 9273
Opening Times: 9.00am-6.30pm (Mon-Sat); 11am-5pm (Sun)
[email protected]
www.margaretdabbs.com
Tags: