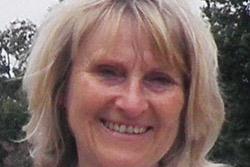 The body that buys and plans much of Eastern Cheshire's healthcare is in line to be given up to £2 million to transform children and young people's mental health services.
Subject to approval of its ambitious transformation plan, NHS Eastern Cheshire Clinical Commissioning Group (CCG) could be granted up to £400,000 every year for five years, with the first consignment of ring-fenced money to be spent on eating disorder services for eight to 18-year-olds.
The plans cover a whole spectrum of services for children and young people's mental health and wellbeing, from prevention to interventions, for existing or emerging mental health problems, including in patient care and transitions between services.
The four other CCGs in Cheshire and Wirral also have the opportunity to be granted new money, and the five organisations have worked with their local authorities to develop the existing joint service.
The service will be available to around 100,000 children who live in those areas. In Eastern Cheshire, there are an estimated 5,500 children with a mental health condition.
The CCGs are submitting their ambitious transformation plans to NHS England on 16 October, with a decision expected the following month. Funding will then be released in January 2016, with the enhanced service going live in April 2016.
Cheshire and Merseyside has an existing eating disorder service which NHS England identified as an area of best practice, but the new money will help strengthen the service further and make it more community-focused.
The transformed service will allow children to be treated at home and in the school setting – bringing care professionals to where children are, rather than the other way around. It will also allow for self-referral, will include clear pathways for professionals to refer into and there will also be an 'on call expert' should professionals need to seek advice before making a referral.
Dr Lesley Bayliss, NHS Eastern Cheshire CCG clinical champion for children, said: "We are delighted that we are to be allocated vital funding to spend on young people's mental health – which is not only one of NHS Eastern Cheshire CCG's key priority areas, but also aligns with the ambitions of the Caring Together programme.
"While the first phase of transformation will focus on eating disorders, this is by no means the extent of our ambitious plans, and we intend to revolutionise many other aspects of children's mental health services here in Eastern Cheshire.
"There are estimated to be around 17 11 to 19-year-olds in Wilmslow who have an eating disorder and although this may not sound like a lot, those children will hugely benefit from an enhanced service that is focused on their needs.
"Although eating disorders are often associated with teenagers, there are estimated to be around 50 children between five and 10-years-old with such a condition in Eastern Cheshire – which is why the new service will be available to those as young as eight.
"Having additional funding for eating disorder services will also free up capacity in Child and Adolescent Mental Health Services (CAMHS), which means more children with mental health conditions can be helped.
"Nationally, 75 per cent of adults with mental health conditions began experiencing problems before they were 18, therefore early intervention is of crucial importance.
"We know that ensuring children receive the right help, at the right time, by the right people is hugely beneficial for their health and wellbeing into adult life.
"Our aim is to make Eastern Cheshire the best place for children to grow up in and this funding will help us to achieve this."
Photo: Dr Lesley Bayliss.