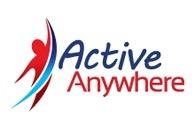 A new fund, Active Anywhere, aimed at getting communities moving has been launched by Active Cheshire, a leading organisation in Cheshire East for creating, supporting and building healthy active lifestyles. The charity has ring-fenced £68,399 for Cheshire East to ensure as many grass roots organisations as possible can gain access to the funding.
So far this year the charity has invested over £365,000 into Cheshire and Warrington, to help achieve their mission of getting 50,000 more people, more active, more often by 2017.
The aim of the funding is to widen participation in sport and physical activity by creating opportunities for inactive and semi-inactive people to get active on a regular basis. Additionally it aims to increase the range and quality of provision locally to ensure that there is something for everyone.
Active Cheshire are looking to work with a wide range of new and existing partners. Specifically, the fund has been created to improve levels of exercise and activity across (19-25 year olds), older people (55+), under 5's, disabled, connecting schools and the community, deprived wards and the workforce.
Anne Boyd, CEO of Active Cheshire said: "It is an enormous privilege for the team at Active Cheshire to be able to make this fund available. This is money that we have earned from the work we do and we are now proud and excited to invest this into the future health and wellbeing of local people.
"We can see from the interest and response of our partners today that they are crying out for ways to support communities to be more active and we are looking forward hugely to the range of applications we will receive. We're sure we're going to be blown away by the dedication, imagination and innovation of local and national organisations."
Applications will be accepted up until 18th August 2015. To find out more about the funding, submit an application visit the Active Cheshire website.
Tags: