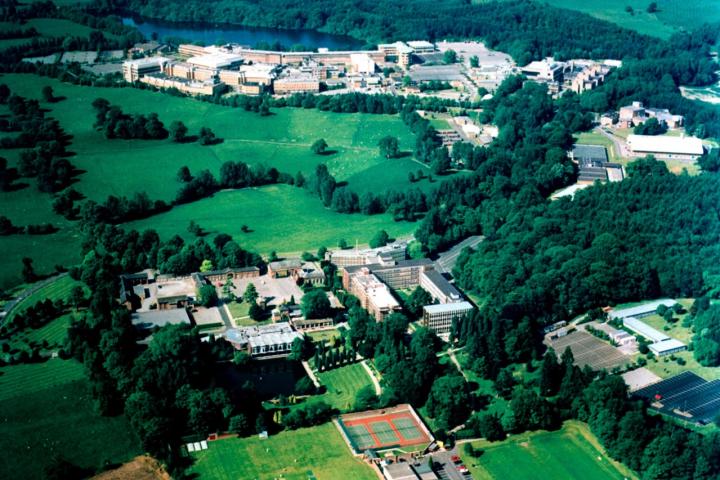 The King's School in Macclesfield has declined to confirm or deny rumours that it is considering a move to Alderley Park.
The independent school is currently located on two sites, Cumberland Street in the centre of Macclesfield which is home to the Boys' Division and the mixed Sixth Form and Fence Avenue on the Eastern side of the town where the Infants, Juniors and Girls' Division is based.
The school has confirmed that it wishes to relocate some time in the future, preferably within the next 7 to 10 years, to a single site but has declined to comment on whether the AstraZeneca site is one of those being considered, because of commercial sensitivity.
Dr Simon Hyde, Headmaster of King's, said "There is still a great deal of work to do before we can realise our '2020 Vision' for King's to operate on a single site. We have conducted an extensive search in the Macclesfield area and are currently actively pursuing a small number of potential sites. At present, we are unable to disclose the location of any of these sites due to the commercial sensitivity of this information. We are making good progress but it could take another twelve months before we will be in a position to provide more specific detail.
"Whilst the project unfolds, we are keen to emphasise that it is our intention not only to deliver for the local community an outstanding educational establishment, rivalling Britain's leading schools, but to ensure that the legacy of King's at our current sites will be a positive and attractive one."
Speaking about the rumours, Cllr Michael Jones, Leader of Cheshire East Council, said "It is a private school and I have no comment other than to say that I do not support it because of the heritage of the school in Macclesfield."
In March 2013 AstraZeneca announced that the R&D facility at Alderley Park will close. As a result 1,600 research and development roles will be relocated from Alderley Park by 2016, with the significant majority going to a new £300m global R&D centre and corporate headquarters in Cambridge. The remainder will relocate to the company's nearby Macclesfield facility or sites overseas.
As a result of the restructuring around 700 non R&D are expected to remain at Alderley Park, the pharmaceutical company currently employs 2,900 people at the site, and there will be approximately 550 redundancies at the site over the next three years.
Residents of the parish of Nether Alderley have been invited to a meeting at the Astrazeneca Conference Centre next week to discuss the Nether Alderley Parish Plan. During which there will be a presentation from AstraZeneca on the future use of Alderley Park site.
Tags: