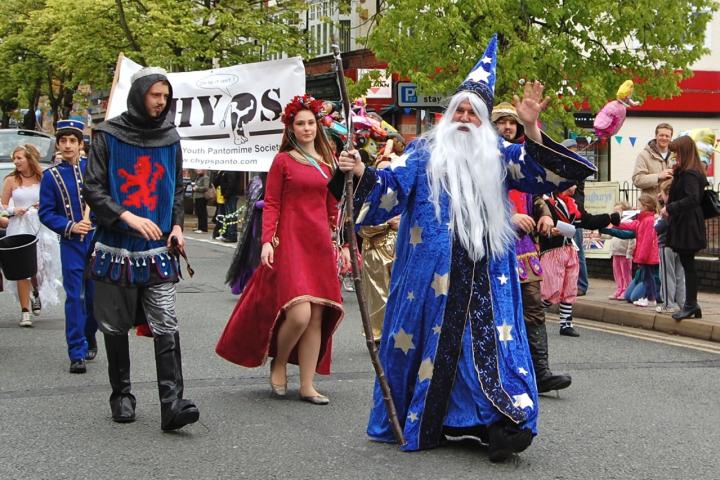 With less than seven weeks to go until the Alderley Edge May Fair, plans for this fantastic community event are really coming together.
The third Alderley Edge May Fair is set to be even bigger and better than previous years and with so much to see and do there will be something for everyone to enjoy.
The May Fair will kick off with a parade through the village featuring a samba band, clowns, stilt walkers, brass band, town crier and jazz band - along with a whole host of performers, animals and vehicles.
The route will be different this year, with the parade departing from the playing field on Chorley Hall Lane and proceeding up to the village, down London Road and onto Ryleys Lane. The parade will set off at 11am led by the wizard, his white horse and band of knights.
Even more entertainment is planned to take place in the park this year where there will be two arenas staging events throughout the day.
Organiser Christine Munro said "There will be dancing, music and entertainment in both arenas from 11am until 5pm. In fact we have so many people wanting to take part we are wondering whether to have a third arena. We are really thrilled that there is so much interest from local people and schools."
Plans for the day include a tug of war, crazy bowls, maypole dancing, zorb balls on the bowling green, crazy golf, a football game, Punch and Judy, a fun dog show, birds of prey and a selection of fairground rides, bouncy castles and trampolines.
Christine Munro said "We hope the day will be a resounding success, a fun day enjoyed by the people of Alderley Edge and surrounding areas."
Organisers are still bit short of helpers on the day. They have had a good initial response but urgently need more people to sign up.
Christine added "Even 20 minutes of your time making sure traffic doesn't enter London Road from one of the side roads whilst the parade goes past would be very much appreciated."
The third Alderley Edge May Fair will take place on Saturday 18th May from 11am to 5pm.
If you would like to volunteer to help with the Alderley Edge May Fair email Geoff Hall or join their meeting on Thursday, 4th April, 7.30pm at The Yard. Everyone is welcome.
Tags: