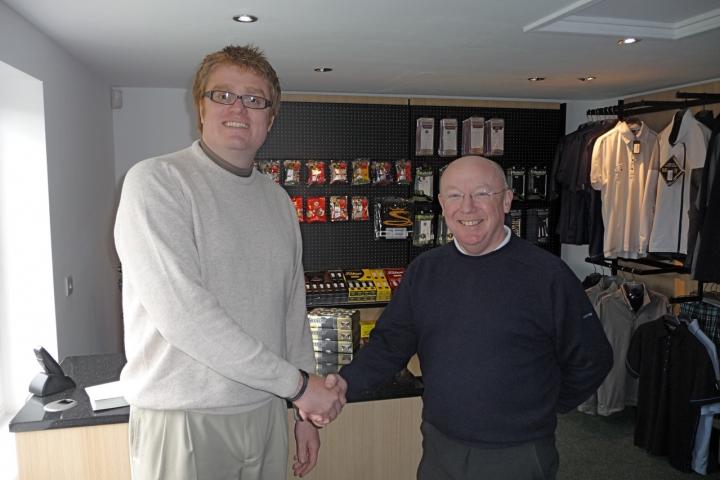 Alderley Edge Golf Club has welcomed a new Club Professional who officially opened their new pro shop on Saturday, 19th March.
Neil Clarkson has been a professional since 1994 and qualified as a full PGA Member in 1997. He grew up playing golf in Leeds, where he represented Yorkshire at every level as well as England Schoolboys.
Neil completed his PGA Training under former European Tour player Peter Tupling at Sand Moor Golf Club in Leeds and in 2000 he moved to Cheshire as the Teaching Professional at Vale Royal Abbey Golf Club, taking over as the Head Professional a year later.
Since 2004 he has focused solely on coaching, teaching at Hartford Golf Club and hosting winter Golf Schools in both Portugal and USA and his teaching philosophy has been brought to a wider audience in a television series and DVD shown on the Golf Channel and around the world.
Neil said "I am very much looking forward to working with the members to create a new and exceptional environment and provide the service they expect."
Having spent the past couple of months completely re-fitting the pro shop it was officially opened last week.
The retail element of the shop now offers a variety of equipment and clothing with a competitive pricing policy and part of the shop now provides an indoor putting studio, designed to complement the existing short game facilities.
For further information email Neil or visit the Alderley Edge Golf Club website.
Photo: Neil Clarkson with Captain Dave Lee.
Tags: