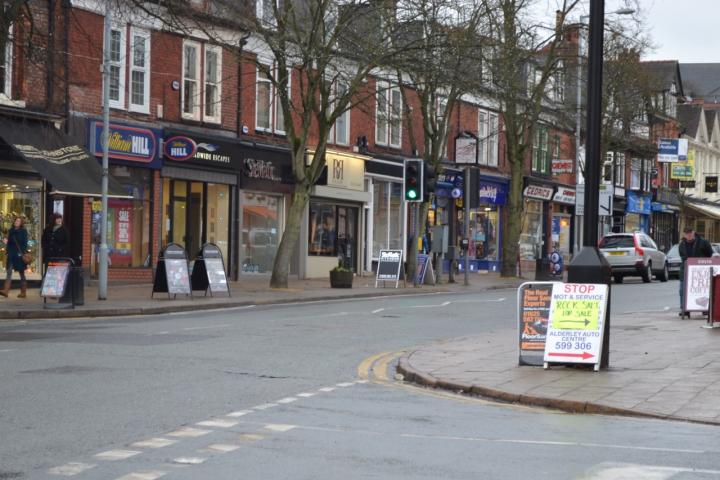 Cheshire East Council is clamping down on street advertising with the introduction of new measures intended to help keep the town and village centres clutter free and safer for pedestrians.
The 'Clear-way forward' policy is aimed at improving accessibility for people with a visual impairment, wheelchair users, elderly people and those who use pushchairs.
It will come in to effect on January 17th when a set of guidelines is being introduced for traders who use A-boards, banners and signs either on street furniture or outside shop fronts. As a result of the new guidelines each trader will only be allowed one A-board per shop which must be removed at the end of each day's trading.
Leaflets, detailing all the guidelines, are being given to traders across Cheshire East and could effect some Alderley Edge businesses as the use of A-boards in the village has certainly increased in the last couple of years - I counted 30 A-boards when I walked down London Road yesterday morning.
Cheshire East Councillor Rod Menlove, Cabinet member with responsibility for environmental services, said: "The use of A-boards and other methods of on-street advertising have steadily increased in recent years and this causes problems for pedestrians and in particular, to those people with a visual impairment or who use wheelchairs.
"Our aim is to meet the wishes of traders who wish to benefit from advertising with an obstruction-free environment. Many traders already adhere to these guidelines but it is vital, for the benefit of both traders and residents, that these guidelines are made clear."
Madelyn Bridge, Chief Executive of Age Concern Cheshire East, said, "Age Concern Cheshire East is happy to support Cheshire East's new policy to keep pavements clear for pedestrians. This is particularly important for older people, who may have visual impairment where obstacles could prove a danger and any initiative that can help reduce the risk of injury is welcomed by us."
The 'Clear-way forward' policy also states that A-boards must not block the visibility of pedestrians or drivers and cannot be placed on a roundabout, central reservation or within two metres of bus stops, pedestrian crossings and litter bins. No advertising is to be attached to lampposts, bollards, benches, seats or trees and banners or advertising must not be placed on visibility railings such as those on roundabouts.
The owners will be asked to remove them and if this does not happen, they will be removed by Cheshire East Council officers and can be collected by the owners.
Let us know your views on street advertising via the comment box below? Do the A-boards in the village bother you?
If so, do you think the policy goes far enough? Will it be effective?
Tags: