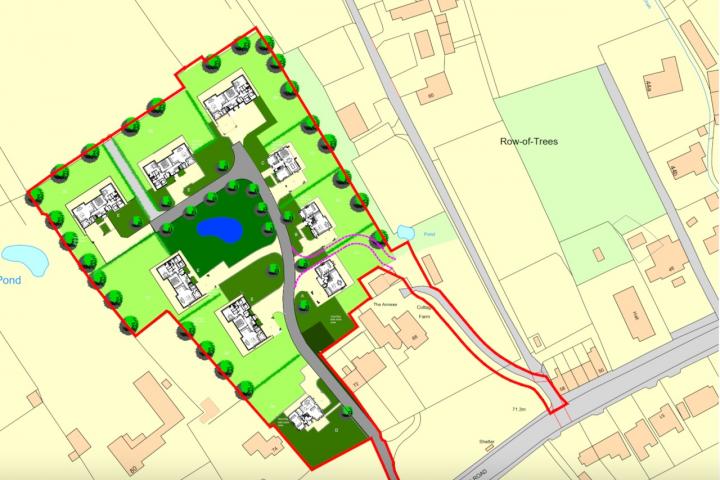 Plans have been submitted for a residential development of nine properties at a former plant nursery.
North East Cheshire Developments have applied to demolish the existing buildings at Laburnum Farm and change the use of the Green Belt site located to the rear of 72 Knutsford Road in Alderley Edge.
The site currently accommodates 38 buildings and structures including glass houses, polytunnels, stables and a manège.
The site has historically been used as a plant nursery however the business was closed down by the landowner 5 years ago in December of 2017. The site has since operated as a mixed-use development comprised mainly of light industrial use and equestrian use.
The proposal is to provide 9 detached 5 bedroomed properties, including 5 bungalows and 4 two storey dwellings.
The scheme includes at least 3 car parking spaces per dwelling, located on private driveways, along with car ports.
The planning documents submitted with the application states "the current use of the site is acknowledged within the local community as being a nuisance, including high levels of noise and inappropriate non-residential traffic movements causing regular continuous disturbance."
Adding "The existing site is an unfortunate mixture of undesirable and unattractive buildings in an otherwise beautiful residential area. The visual impact of the site would be greatly improved with the redevelopment without any identified harm in all regards, including the three tenets of sustainable development being social, environmental and economic."
The plans can be viewed on the Cheshire East Council Planning Portal by searching for planning reference 23/2623M.