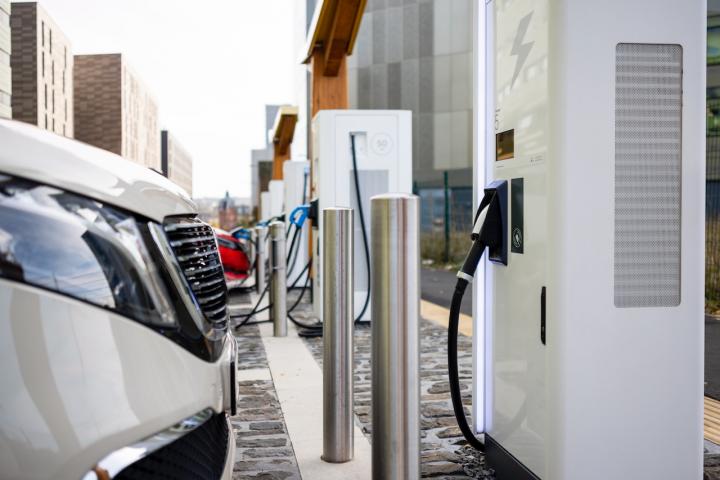 Cheshire East Council unveiled its new electric vehicle charging strategy at a meeting of its highways and transport committee on Thursday, .
Implementation of the strategy, which is dependent upon funding from the government's On-Street Residential Charge Point and Local Electric Vehicle Infrastructure schemes plus match-funding from the private sector, will see the roll-out of electric vehicle charging points in a large number of Cheshire East Council's 111 car parks.
As a key part of its carbon agenda, the council has committed to improving the current provision of electric vehicle charging in the borough, utilising other government funding programmes and match funding from the private sector in addition to the On-Street Residential Charge Point Scheme.
According to government statistics from April this year, the borough of Cheshire East currently has 153 electric charging points. It is expected that the requirement by 2025 needs to be double this and that by 2030 around 1,300 points will be needed.
The new strategy will support the council's green agenda by:
Reducing inequalities in charge point provision and enabling all communities to have the opportunity to transitioning to electric vehicle use;
Contributing towards reduced carbon emissions and improved air quality from transport;Supporting electric vehicles as part of an integrated travel system that encourages the reduction in private car usage and promotes active travel;
Leading the way in transitioning our own fleet of vehicles to electric and supporting other organisations in the borough to do the same
Councillor Craig Browne, chair of Cheshire East Council's highways and transport committee said: "As a responsible local authority, we want to do whatever we can to support more people to go electric if they need to use a vehicle. Our strategy identifies the need for 1,300 public charge points by 2030 to meet increasing demands and the council will work to ensure these are sited to meet the needs of our local communities, including in council car parks, at leisure centres, transport hubs and on-street.
"Of course, we appreciate the need for councils to ensure that the provision of charge points extends as the use of electric vehicles increases. Our strategy will help guide the infrastructure network throughout the borough."
The next step, now that the strategy has been agreed, is for the council to engage with a number of charge point operators to see where additional charging points can be installed. Initial testing has shown a significant interest from the market.