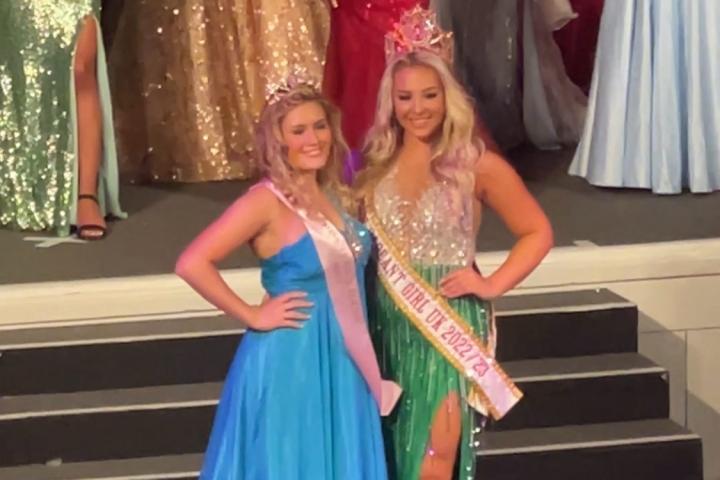 A teenager from Alderley Edge has been crowned Miss Teen Talent Pageant Girl UK and secured a place in the Miss Teen Great Britain final.
Steffi Berndt De la O, the reigning Miss Cheshire, captivated the hearts of judges and spectators at the national Miss Teen Pageant Girl competition. The event, held on Sunday July 16th, celebrated beauty, talent, charity work, and the impressive accomplishments of the teen finalists.
Steffi, 15, is a former pupil at Alderley Edge Community Primary School and will start school at Oxford International College in August. In additional to her success in the national beauty pageant, Steffi has represented Great Britain on the international stage as a skilled fencer and national-level Modern Pentathlete. Additionally, she is a classical soprano singer, teen actress, chess player and a coronation champion nominee.
Steffi told alderleyedge.com "I had an amazing time during the competitions. I cherish Pageants because they offer participants the chance to express themselves fully. It's an opportunity to be part of a team of talented and confident women who are dedicated to make a positive impact on others through fundraising, appearances and empowering women and girls of all ages and backgrounds.
"Pageants inspire everyone to take pride in who they are and strive to become their best version of themselves. Representing Cheshire is an absolute honour, and winning the Talent award between such talented contestants truly was incredible.
"Pageants help as an incredible platform, giving us a voice to work towards personal growth, the betterment of others, and society in general. I am very happy to be part of these competitions and look forward to continuing my work in empowering others.
"Next year I will be starting my own business and have planned to allocate a percentage of my gains to various charities."
The Miss Junior Teen Great Britain competition will be take place in October at the Globe Theatre in Blackpool.
Photo: Steffi is on the left.