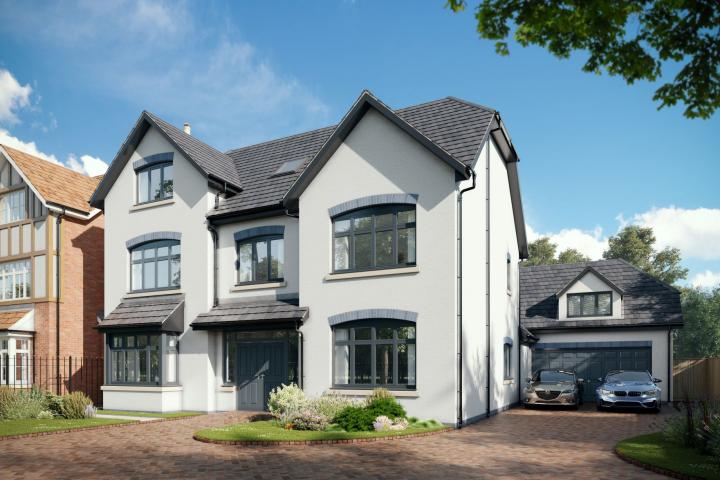 Promotional Feature
Jones Homes will unveil a five-bedroom detached view home at its exclusive Bollin Park development in Wilmslow this weekend.
The housebuilder is inviting prospective purchasers to a special preview event to mark the opening of Plot 188 - one of three luxury £1.7 million properties that have been completed at the site on Adlington Road.
The open house event will take place from Thursday 26 to Sunday 29 January. Visitors will be able to call in anytime between 11am and 4pm to view the three-storey house, which has been fitted with carpets and Quartz worktops in the kitchen to enable people to imagine what it would be like to live there.
Potential buyers will also be able to speak to a panel of home moving experts during the four-day event, including mortgage specialists from New Homes Mortgages. Representatives from New Homes Solutions, which manages Jones Homes' Agency Assist scheme to help buyers sell their existing property, will also be in attendance.
From Monday 30 January, the view home at Bollin Park will be open for drop-in viewings, or one-to-one personal appointments.
Each of the luxury three-storey five-bedroom homes at the development offers 3,500 square feet of living space and has been designed to the highest specification. Two of the bedrooms in each home have fully fitted wardrobes, and each property also features a Bluetooth surround sound system, Hansgrohe taps and Bluetooth mirrors.
Simon Whalley, Sales Director for Jones Homes North West, said: "We are looking forward to welcoming visitors to our view home at Bollin Park from Thursday. The preview event will be a fantastic opportunity for potential buyers to look inside one of these magnificent £1.7 million properties and to see for themselves what makes a Jones home so special.
"Anyone interested in moving to this highly sought-after location in Wilmslow is welcome to attend and no appointment is necessary. Our panel of home moving specialists will be on hand to offer free guidance and advice during the four-day event so I would encourage buyers to take advantage of this chance to speak face to face with these knowledgeable industry experts."
To find out more about Bollin Park, visit jones-homes.co.uk/bollin-park.
Image - A CGI of Plot 188 at Bollin Park in Wilmslow, which will be opened as a view home from Thursday 26 January.