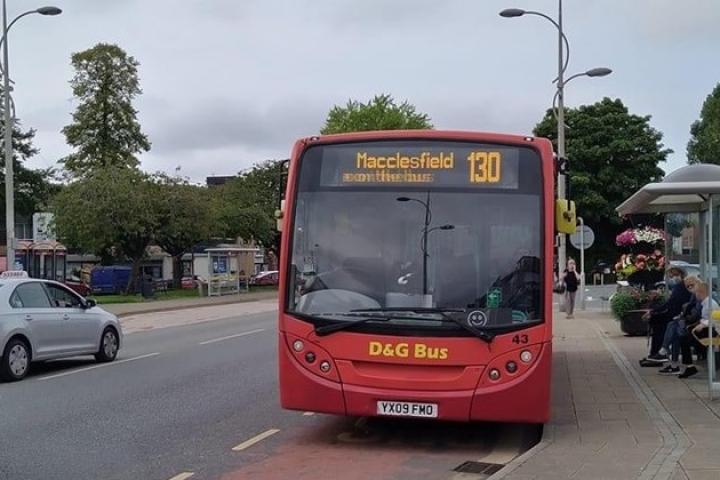 Cheshire East Council has increased the subsidy it provides to keep the 130 bus service running.
The current D&G contract for the service, which runs between Macclesfield and Wythenshawe via Alderley Edge and Handforth, was due to end on 2 April.
D&G buses has been awarded the new contract, going forward, as it provided the 'most competitive bid' for the service.
The contract is for up to five years but will be reviewed annually to assess performance and value for money. The service receives an annual subsidy of £200,000 from the council – up from £75,000 previously.
The 130 route will serve existing stops between Macclesfield bus station and Wythenshawe Interchange, including Alderley Edge, Alderley Park, Wilmslow and Handforth. Buses will run hourly Mondays to Fridays and at a 90-minute frequency on Saturdays.
Councillor Craig Browne, chair of Cheshire East Council's highways and transport committee, said: "This is excellent news for our local communities – not just for bus users but also for local businesses and community facilities, such as for leisure and health.
"The council has increased the subsidy it provides to ensure this important bus route is maintained as part of Cheshire East's public transport network. The council's decision was made in the context of exceptionally challenging circumstances for commercial bus operations, both within the borough and nationwide.
"The return of passengers since the pandemic has been very slow, with current numbers only at about 65 per cent of pre-pandemic levels. This means most services are not financially sustainable in the long term – however, bus services are an essential lifeline for those who rely on them and it is important that we retain them wherever possible.
"At this stage, we have been able to retain this service without affecting any other bus services that are supported by the council. We believe that this support is necessary to retain core bus services for our communities, at least in the short term, to ensure that the fullest recovery from the impacts of the pandemic is made possible."