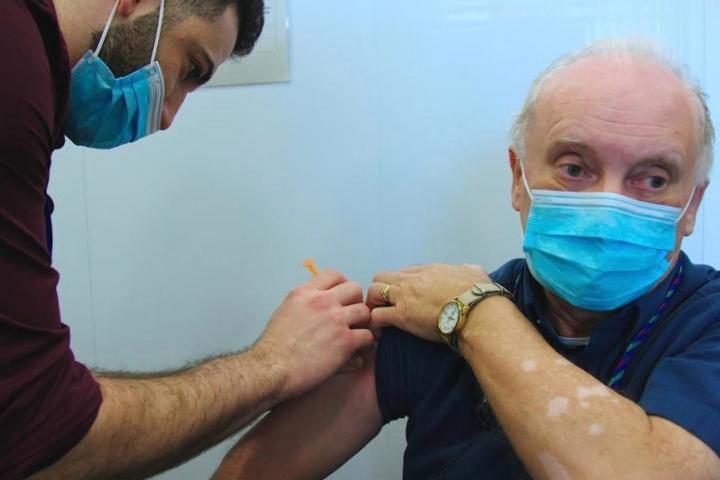 Local medical teams have been assured that they will receive a small vaccine supply at the beginning of this week.
Dr Amar Ahmed, Partner at Wilmslow Health Centre, said "As soon as the vaccines are in our fridge, we shall start inviting our registered patients who are eligible (in order of clinical risk) for appointments scheduled during the week commencing 20th December.
"We would ask that patients don't call practices directly to enquire about appointments; patients will be contacted by surgeries directly in time."
All GP practices in CHAW PCN (comprising GP surgeries in Chelford, Handforth, Alderley Edge and Wilmslow) will be delivering vaccinations from each of their separate premises to patients prioritised according to clinical need.
They will mainly be administering booster jabs but they will also invite people again who still haven't had their 1st or 2nd doses.
Dr Amar Ahmed added "It is hoped that as we receive more vaccine, the numbers of patients we are able to offer Covid-19 Booster doses will increase significantly over the coming weeks."
As a result of GP practices administering the Covid jabs there will be reduced capacity for routine appointments.
Dr Amar Ahmed said "As instructed by Her Majesty's Government last week, GP surgeries in East Cheshire will be running at reduced capacity from now until 31st January 2022 to facilitate the delivery of the COVID-19 booster vaccination programme.
Routine services will not be available during this time at GP surgeries across Cheshire.
"We ask that patients be kind to our staff, they are working extremely hard in unprecedented circumstances, and we thank you for your support and patience during this pandemic."