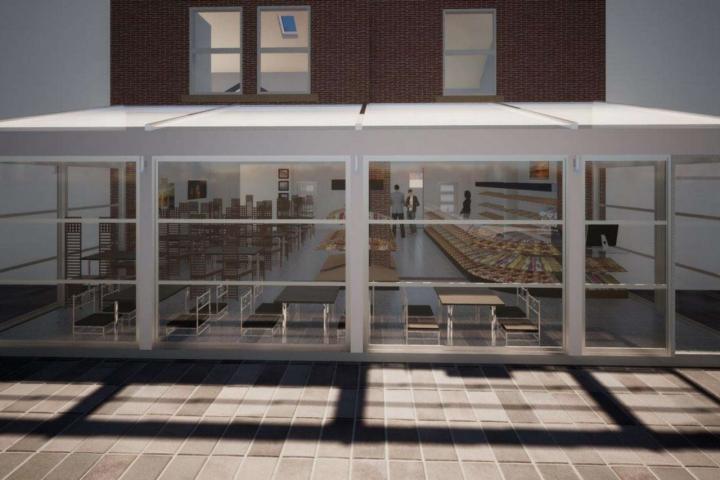 Plans have been submitted to change the use of an empty retail unit to mixed use comprising of a retail shop and café.
Turquoise, a local company, are looking to build on the success of their venues in Cheadle and Bramhall, where they operate a Patisserie alongside a restaurant serving Turkish and Mediterranean food..
The scheme includes extending out onto the pavement at the front to create a private forecourt, a rear extension for the kitchen and the erection of extraction equipment to the rear of the building.
The building at 67 London Road is a three-storey property with the addition of a basement and is currently in the ownership of Cedric's Chemist.
It was previously occupied by Lilies Fusion Cafe and prior to that had been empty for over two years since Cedrics chemists relocated to the new medical centre.
The new business would employ 5 full-time and 10 part-time members of staff. The proposed opening hours are 8am to midnight 7 days a week and the applicant intends to apply for an alcohol licence.
Plans to extend the retail premises at 67 London Road and convert the above offices into apartments were refused by the Northern Planning Committee in March 2019.
That scheme involved erecting a three-storey extension to the rear of 65 and 67 London Road and amalgamate the ground floor retail space to create a c.2,000 sq.ft unit.
Additionally the scheme included reconfiguring and extending the floorspace on the first and second floors as well as changing the use from offices to residential to create five two-bedroom apartments.
Prior to this a planning application to enable 67 London Road to be changed into a restaurant was withdrawn in September 2017. At the time there was no specific restaurant use envisaged for the property but the change of use was applied for to enable the premises to be marketed as a potential restaurant.
The plans for a retail shop and cafe can be viewed on the Cheshire East Planning Portal by searching for planning reference 21/1706M.
Tags: