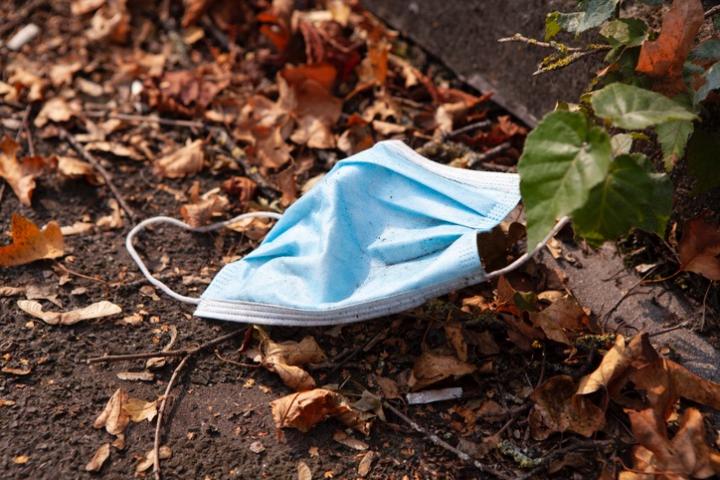 Since the outbreak of Covid-19, a surge of new volunteers from across the borough have come forward to join Cheshire East Council's waste reduction volunteer programme to help improve their local environment.
As well as educating people to understand the importance of recycling, reducing food waste and how they can compost at home, volunteers have also been working to help tackle 'lockdown littering'.
Alison Jenkins, programme coordinator for Ansa - the council's wholly-owned environmental services company - said: "It's been a challenging year for so many people and a huge portion of our new volunteers have reached out to us after they found they had lots of extra time on their hands or were left disconnected from their usual networks.
"Some joined us wanting to learn more about recycling, others wanted to share their own knowledge, but many just wanted to hit the streets to do their part to combat lockdown litter, including disposable face coverings, gloves and even surgical gowns."
Councillor Laura Crane, Cheshire East Council cabinet member for highways and waste, added: "The effects of the Covid-19 pandemic have been hugely challenging for us all and so it is heartening to hear that in spite of this, people are continuing to give up their own time to help protect our environment and carry out this important work.
"I would like to thank all volunteers for their efforts and remind everyone of their own responsibility to help keep Cheshire East clean – we all have a part to play in reducing, reusing, and recycling waste."
Carol Goodwin is one of the latest recruits to have joined the programme. She said: "Seeing the disrespect to our green spaces really drove me to take part in the programme, however, it was a real opportunity for me to connect with others during Ansa's regular virtual afternoon tea sessions where volunteers come together to share ideas, advice and just connect.
"The programme has been a real spirit lifter; it feels good to be making a difference and meeting like-minded people, but the team has also supported me to take up wonderful new hobbies to benefit the environment – such as home composting."
If you would like to be part of the programme or to find out more, contact Alison by emailing: [email protected] or calling: 01270 686827.