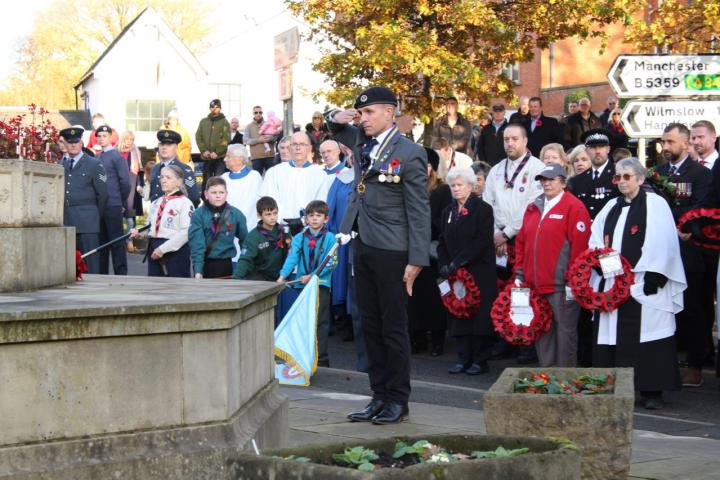 Like so many things this year, the Poppy Appeal has to adapt to the Covid-19 restrictions and the Royal British Legion are asking the public to support the Poppy Appeal like never before.
Due to the restrictions this year's period of remembrance and the poppy appeal locally will be very different to those that have gone before. The Parish Council in partnership with Churches Together and the local branch of the Royal British Legion have worked together to ensure that Alderley remembers and has the opportunity to reflect.
The remembrance parade this year is cancelled, but a service of remembrance is planned for Sunday 8th November at 2.30pm in St Philip's St James Church where a wreath laying ceremony will take place, unfortunately there will be a limit on the number of available spaces therefore anyone who would like to attend can apply via eventbrite.
Steve Taggart, of Alderley Edge Royal British Legion Branch said "For those that cannot attend but would like to pay their respects there will be a garden of reflection behind the cenotaph where the "Tommy" watches over. Poppy crosses will be available just inside the church for members of the community to write a message on and then place in the garden.
"The Alderley Edge Royal British Legion Branch on behalf of the local community will pay respect and place crosses on the graves in Alderley Edge Cemetery of the members of the local community who were killed in action or later died of their injuries."
Due to the restrictions there will be a limited number of places to donate and purchase a poppy, however there are a small number of local businesses who have kindly provided a safe space. Alternatively there are also a number of options where you can donate and receive a poppy on the Royal British Legion website.