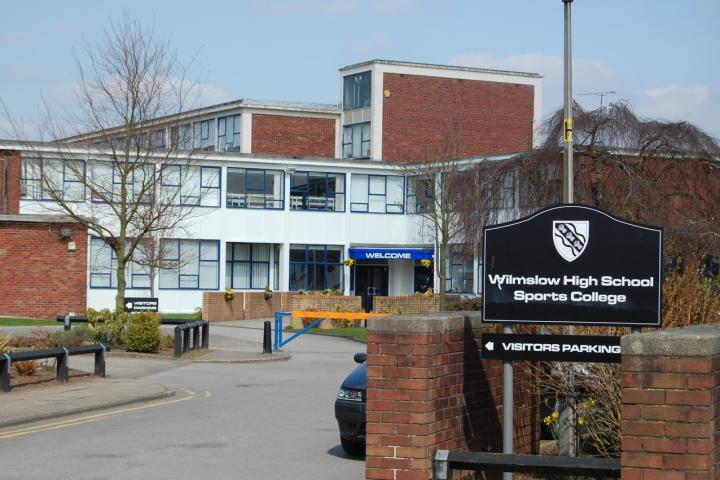 As a result of the coronavirus pandemic and social distancing, students from Wilmslow High School were sent their GCSE results today which meant that no celebrations took place at the school.
Headteacher James Pullé has issued a statement praising his GCSE students who were unable to sit their exams earlier this summer due to COVID-19.
He wrote "Here we are on your Year 11 Results Day, a day which marks the culmination of many thousands of hours of your learning and hard work. Of course, this year is different and your generation have had to deal with unprecedented circumstances. So, well done for the strength of character that you have shown and developed over these very challenging last few months; we are immensely proud of you for this.
"What a roller coaster ride of experiences and emotions 16 and 18-year-olds have been on since March and even more so over the last week of government U-turns. Many of you might feel as if you have 'missed out', not having had an opportunity to show what you are capable of in the final examinations. Or perhaps you feel that you have been denied a rite of passage; indeed, many of you will still be figuring out just how you feel.
"With GCSE, A-level and other school qualifications now focused so much on final examinations, those preparations, peaking in May and June might have seemed wasted. We completely understand these feelings but would also want to offer additional ways of looking at things:
• You have faced unprecedented challenges that have demonstrated your determination and resilience. We are very proud of you for this and these qualities will be hugely valuable in your future.
• We hope that your final grade seems like a reasonable reflection to you of what a summer exam would have produced. We have no doubt that these are at least the grades that you would have achieved so we do not believe that your efforts and endeavours have been wasted.
• The powerful knowledge you have learned in your secondary school years, and before then, will remain with you as you move on to sixth form, college, apprenticeships or work. These are strong foundations you will build on. We are all sorry that your end of Year 11 experience was not as you, or we, had hoped and planned for and our hope is that we can celebrate together in December (Covid precautions allowing). So, today is a stepping-stone to the next exciting chapter of your future education, wherever that may take you. It's also a moment for hope:
• the hope felt by your teachers for your future when they determined your Centre Assessed Grades; • your own hopes for the next stage of your educational journey and showing what you are capable of, • and hope in the human spirit: although it can be difficult at times, people always aspire to put things right, to try and make the world a better place and, in doing so, we can all overcome adversity for each other.
"We are so proud of what you have achieved, and of course this sense of pride covers the full range of your 'Whole Curriculum' experiences over the course of your secondary education. I hope that you will cherish and value, as we do, your contributions and personal development seen through sports, performing arts, expeditions, visits, competitions, House charities and community volunteering, to list just a few areas of participation. On behalf of your teachers, the school staff and the Governors I would like to wish you all the very best for your future choices and I hope that you flourish and thrive over the coming months and years."
Tags: