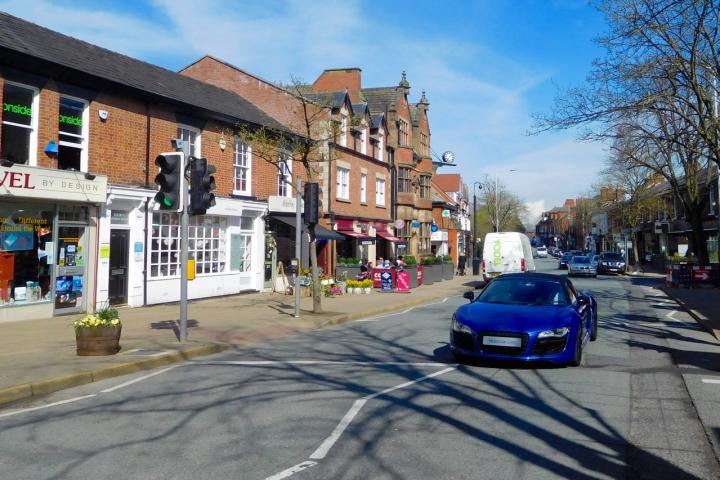 Cheshire East Council is asking local residents, businesses and visitors to the area to complete a short survey following reports concerning anti-social behaviour and performance vehicles travelling through and visiting Alderley Edge.
A spokesperson for Cheshire East Council said "Reports have included, loud revving of engines and engine noises, rapid acceleration from junctions and traffic lights, speeding and general exhibitionist behaviour from a minority driving these kinds of vehicles. We have also received reports around this behaviour being encouraged on the public highway by groups of individuals gathering whom wish to film/view the performance vehicles 'in action'.
"In addition to the above, we have also received reports of organised gatherings of performance vehicles nearby which has caused disruption to those wishing to use the highway and living/working/visiting the area.
"Whilst we appreciate that this behaviour is only being displayed by a minority of individuals; it has however come to our attention that this is potentially having a detrimental impact on those visiting, residing and working in the area. The noise created from the excessive revving and acceleration of these vehicles can be extremely loud and upsetting. More importantly, when performed on the public highway through towns/villages, this can also be very dangerous."
As a result the Council is considering options in relation to how this sort of behaviour can be tackled and as part of the process they are asking local residents, businesses and visitors to the area to complete the survey to enable them to look at the frequency of the reported behaviour and the impact it might be having.
A spokesperson said "We would also like to listen to your ideas as to how you might think this behaviour is best addressed or whether you think that this behaviour has any impact on you."
The closing date for completing the survey is Tuesday 1st September at 4pm.
If you have any questions or issues accessing this consultation then please contact the Anti-Social Behaviour Team on: 0300 123 50 30 (please note that during the current pandemic period, this contact number is a voicemail only facility which is regularly checked) or via email [email protected].