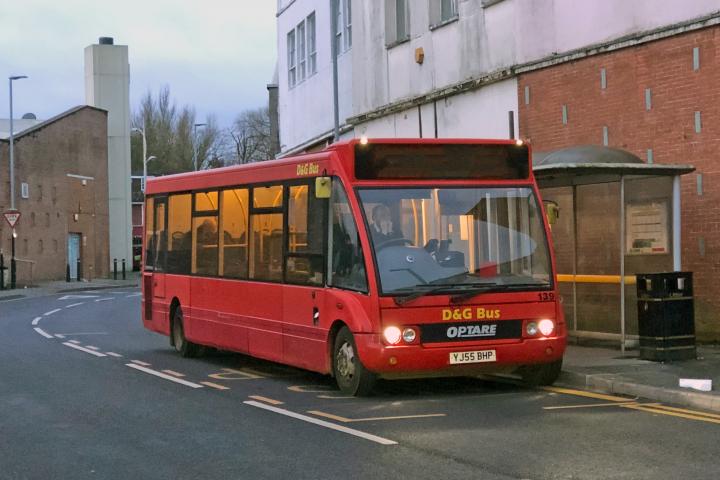 Our Tatton MP is demanding assurances from council chiefs that her constituents will benefit from a Government cash injection to subsidise buses – after she was told routes could not be reinstated due to lack of cash.
Esther McVey wrote to Cheshire East Council on Thursday, 25th February, asking them to set out how they will be spending their £270,000 allocation for the next financial year.
Ms McVey hopes some of the money will go towards ensuring the 130 route, which no longer goes beyond Handforth can either be reinstated to travel to Parrs Wood or can be extended to connect with another service that goes there.
Ms McVey said: "I have met with lots of users of the 130 route and heard how vital the service is to them. Having lobbied on the issue, I was delighted when D and G took the service on between Macclesfield and Handforth as it is a vital link to the Hospital, schools and work for many residents. I was equally pleased when the Council agreed to subsidise the Saturday service. The missing link has been a service onto Parrs Wood.
"I put together comments and suggestions from all residents who contacted me and one of the recurrent suggestions was the possibility of linking up routes to ensure people can get where they want to."
Last week the council wrote to Ms McVey saying they agreed it was an option to look at connecting the 130 route with another bus, allowing passengers to travel to Parrs Wood but that their bus subsidy budget was already over committed.
Ms McVey said: "Having been told money was the problem I am asking Cheshire East to assure me that some of the £270,000 that has now been allocated by the Department of Transport will be spent delivering this service.
"I have made it clear to the council that this is just one of the services I would like to see supported within Tatton. High Legh, Little Bollington and Agden currently have no bus service at all and there are improvements needed across the whole constituency.
"I look forward to the council's response and will do everything I can to work with them to ensure people across the Tatton constituency have the bus services they need."