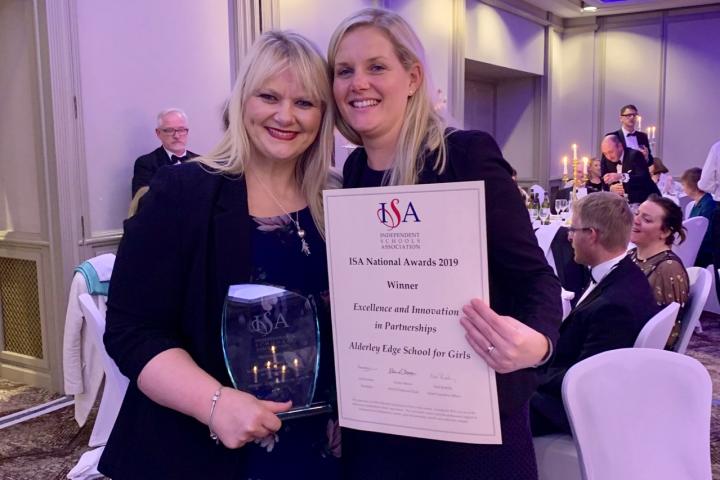 Promotional Feature
Alderley Edge School for Girls is delighted to announce that it has won the prestigious national award for 'Excellence and Innovation in Partnerships' from the Independent Schools Association (ISA). The School received news of the accolade at the Autumn Study Conference which was hosted by athlete and Olympic legend Derek Redmond.
The ISA is one of the oldest independent schools' organisations in the country with over 500 member schools looking after more than 100,000 pupils. The annual awards celebrate the very best within the sector, recognising the breadth of quality and experience in a wide range of award categories from Early Years to STEM and Sporting provision. The judging panel comprised experienced professionals working within the sector alongside event sponsors.
News of the award win came only days after the School hosted an inspirational event with children from 21 local schools for a once in a lifetime opportunity with the first British astronaut, Helen Sharman.
Headmistress Helen Jeys commented, "We are delighted to have been recognised by the Independent Schools Association once again, after receiving an award for academic excellence and innovation last year. This partnership award is hugely important to us and is testament to the vital work that we are doing in building relationships with schools and the local community."