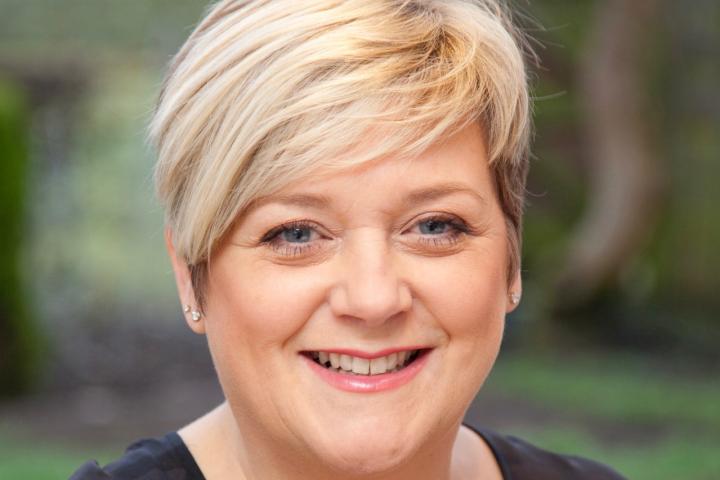 In the run up to the local elections on May 2nd I will be publishing brief interviews with each of the candidates - standing for seats on both the Parish Council and Cheshire East Council - that respond to my request, in the order in which they respond.
To read interviews with other candidates you will be able to click on the tags at the bottom of the article. For example, pieces on the other candidates for the Alderley Edge Parish Council election will all be tagged 'Alderley Edge Parish Council 2019 Election'. Candidates representing the same party or group will also be connected via the tags and all articles will be tagged '2019 Local Elections'.
Sarah Greenwood is an Alderley Edge First candidate for Alderley Edge Parish Council.
Please tell me about yourself - occupation, how long you have lived in Alderley Edge, interests, family?
I have lived in the area most of my life, having attended Wilmslow Grammar School for Girls and raising a family here. I have run my own successful marketing consultancy for over 25 years, specialising in Higher Education in Healthcare, with highlights including the launch of the University of Central Lancashire Schools of Dentistry and Medicine.
Are you a member of any local groups or societies?
I have been a member of the Alderley Edge Neighbourhood Plan steering group since June 2017 and a Parish Councillor since January 2019.
Why have you decided to stand for re-election as a parish councillor?
I am always impressed by the number of people who volunteer their services in our village, both individually and as part of the numerous groups and societies. As my children grew up and left home, I felt I too was able to contribute to village life. As a relatively new Parish Councillor, I hope to be re-elected so I can continue working on the important projects residents tell us are a priority.
How have you found the last few months as a parish councillor?
Since joining the Parish Council in January 2019, I have thoroughly enjoyed working with such a dedicated team. The transparency of their approach and the support they offer to village life, without the interference of political party politics, is refreshing.
What have been your biggest disappointments/achievements as a councillor in the past few months?
The majority of my time as a Councillor is spent working on the Neighbourhood Plan. I am proud to be working with a group of volunteer residents and fellow Councillors who have put in such a vast amount of time to its development.
Personally, my highlights have been meeting so many residents at the two public consultations we have held thus far, gathering their opinions on the emerging policies and learning about their hopes for the future development of the village. It's been a very steep learning curve, but I have been up for the challenge!
I am also pleased to be working with LoveAlderley and ATAG to refresh our Christmas lights this year, a project which we hope to pick up on post-election. Pleased to say, I have had no disappointments as a Councillor.
What do you consider to be the important issues facing Alderley Edge?
With the forthcoming housing development targets for the village, dictated by the Cheshire East Council Local Plan, I think the delivery of the Alderley Edge Neighbourhood Plan is vital. Via the Plan, residents can ensure we maintain the character and heritage of our village, whilst delivering appropriate housing for the community, in the best locations.
The Plan will also feature policies to ensure our vibrant day and night economy continues to flourish, in line with the expectations and wishes of the residents. Supporting the independent retailers which make our village a great place to live and visit, plus working to maintain an adequate infrastructure are also a priority of the Plan.
What do you hope to achieve and how in the next 4 years?
On a specific note, deliver the Neighbourhood Plan, hopefully within 12 months, but bear with us, this is a big project!
More widely, to continue to nurture the community spirit evident in the village; to support residents and local groups to initiate and continue projects which improve village life, making it the place we all enjoy to live.
Additionally, to keep residents informed of the work of the Neighbourhood Plan and the Parish Council, to listen to their opinions and ensure our work reflects those views.
What experience and personal qualities will you bring to the role?
My experience of working with public sector organisations means an understanding of delivering agreed objectives within agreed budgets and deadlines.
I hope I have the dedication, enthusiasm and communication skills which will ensure residents opinions are heard.
Why should Alderley Edge residents vote for you?
I feel my work with the Parish Council has only just started, and if re-elected, I would continue the work which that team began in 2015.