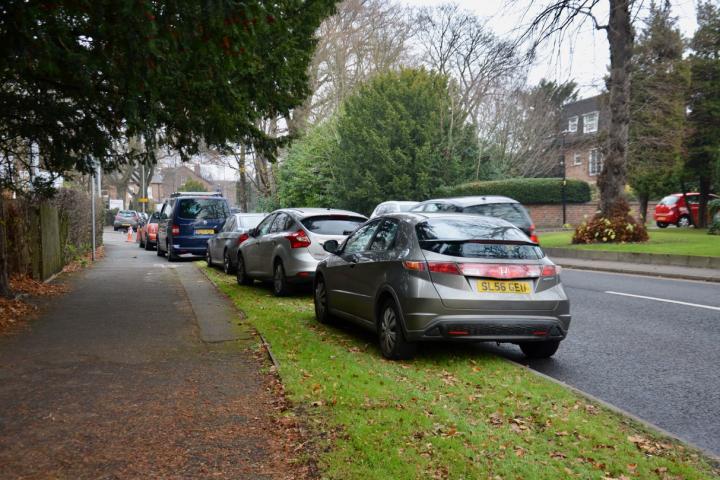 As previously reported on alderleyedge.com, Cheshire East Council has launched a consultation to seek views on a range of proposals for improving parking in Wilmslow.
The consultation on the recommended 47 individual measures, aimed to ensure that parking capacity supports the long-term viability of Wilmslow, opened on Wednesday, 30th January, and runs for six weeks.
Public exhibitions, where key findings from the parking review study will be shared, have now been arranged for Wednesday 13th February from 6pm to 8pm and Wednesday 6th March from 6pm to 8pm at the United Reformed Church meeting rooms on Chapel Lane.
Additionally, as part of the Wilmslow parking consultation a meeting with local businesses will be hosted by Cheshire East on Wednesday 6th February in Wilmslow Parish Hall. The meeting, which will commence at 7pm, will be a round the table discussion. The principal Cheshire East representative will be Richard Hibbert, Head of Transport, who has been responsible for the parking survey to date.
Councillor Toni Fox said "It is very welcome that Cheshire East Council has now agreed to engage directly with businesses in Wilmslow.
"Largely I believe this is due to the persistence and efforts of Wilmslow Town Council and its Chairman, Councillor Martin Watkins.
"It is I believe detrimental to both residents, and the services that Cheshire East Council provides, that it does not currently partake in open, transparent and regular dialogues with Town and Parish Councils.
"I hope that this is only the first instance of many to come where the value and views of Town and Parish Council are acknowledged, and sought as a pre-requisite, by Cheshire East Council."
A spokesperson for Cheshire East Council said "We have continued in our commitment to reviewing the parking policies and issues as part of our new local transport plan. Officers have been monitoring the situation and gathering evidence to shape the proposals that are now being consulted on."
The proposals, already suggested but not limited to, include:
New waiting restrictions to prevent inconsiderate or obstructive parking
Adjustments to the balance between short-stay and long-stay parking places
Creation of residents' parking schemes
Options for the creation of additional parking spaces
Councillor Don Stockton, Cheshire East Council cabinet member with responsibility for parking, said: "I very much welcome this consultation, which seeks to address the parking problems we have been experiencing in Wilmslow.
"We would welcome everyone to engage in this consultation and talk to us about the proposals, alongside the issues and implications they are experiencing with regards to parking. This will help us to reach solutions that are informed by local communities and means the proposals reached can hopefully reduce the problems as much as possible."
Details about the consultation are available here.
Tags: