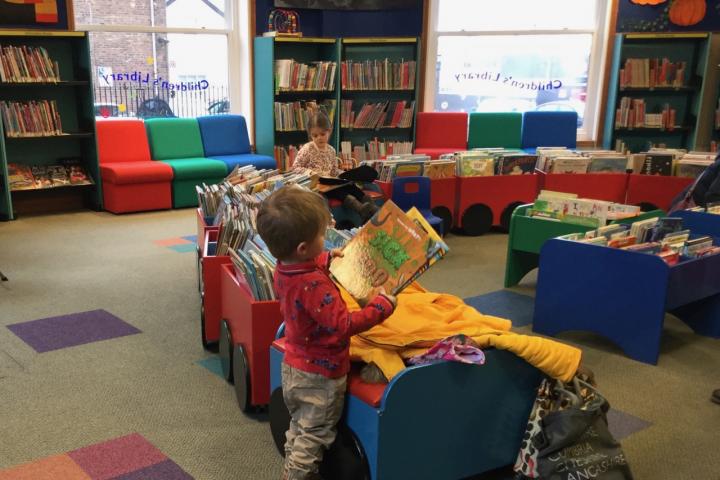 Libraries across the country could take a leaf out of Cheshire East's book as once again the borough proves to be among the best for bookworms.
A survey by the Chartered Institute of Public Finance and Accountancy (CIPFA) has found that the borough's libraries have outperformed many others. Cheshire East features as the top unitary authority for the number of library books loaned per 1,000 population (4,876), in the North West and fifth in the whole of the UK.
And one town – Macclesfield – is recognised as the busiest in the borough, with 226,643 visits and more than 296,600 issues. Cheshire East runs 17 libraries, including a mobile library, and collectively loaned 1.84 million items. The service also ranks highly for the number of volunteers, employing 229.
The future of Alderley Edge Library was under threat last year as Cheshire East Council considered closing the three smallest libraries in the borough in order to save money over the next three years.
When the Council published it Pre Budget Consultation for 2018-21, in November 2017, it included closing Alderley Edge, Disley and Prestbury libraries in order to save £150,000 a year. However, they reconsidered their plans.
Following residents' feedback and a campaign by local residents to save Alderley Edge library, Cheshire East Council confirmed revised opening times which meant the library remains open for five half-days per week, allowing Cheshire East Council to reduce costs by not having to pay lunchtime cover for regular staff.
Additionally, with the help of local residents, a new library session launched in January meaning Alderley Edge library is now also open on Tuesday afternoons, from 1.30pm to 5.30pm staffed by a team of volunteers. The current volunteer rota runs until the end of March and anyone who is interested in joining the team can email Councillor Craig Browne.
Councillor Liz Wardlaw, Cheshire East Council cabinet member for health, said: "The findings in this survey are outstanding and I am extremely proud of the library service and our staff who go that extra mile to ensure that borrowers and members receive a thoroughly enjoyable and worthwhile experience.
"Libraries are far more than just a place to borrow a book to read.
"I do hope that we are able to maintain this excellent record and ensure that, whatever the financial challenges ahead, we can continue to deliver a first-class library service to our residents."
Joanne Shannon, the borough's library services manager, said: "To be the most successful in the whole of the North West and out of all the 55 unitary authorities, is a tremendous achievement for us and I am extremely proud of Cheshire East libraries and the service we deliver to our residents and members.
"Our summer reading challenge was another success story for us and it is so rewarding to see so many people in Cheshire East enjoy accessing our libraries and taking advantage of our reading stock, multi-media resource and our computers."
Tags: