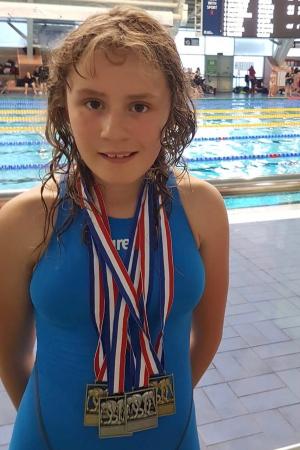 A talented athlete from Alderley Edge has been selected to represent Great Britain in the World Biathle and Triathle Championships next week
Ten year old Steffi Berndt De la O, who attends Alderley Edge Community Primary School, is travelling to Hurghada in Egypt to take part in the Modern Pentathlon disciplines.
Her mother Alejandra De la O Tello explained "Biathle is a combined sport where athletes run certain distance, then dive into open water or pool and then continue their running until they arrive to the goal. Triathle involves running, swimming and laser shooting.
"Steffi qualified for the first time due to her discipline and training skills and this is the first year she competed in those disciplines going from not being known to a world class athlete".
Steffi attends Northwest Biathle Hub Club, Sale Harriers Athletics Club and City of Manchester Swimming Club. This year she received two recognition awards as the most improved athlete from her swimming club and Biathle Club.