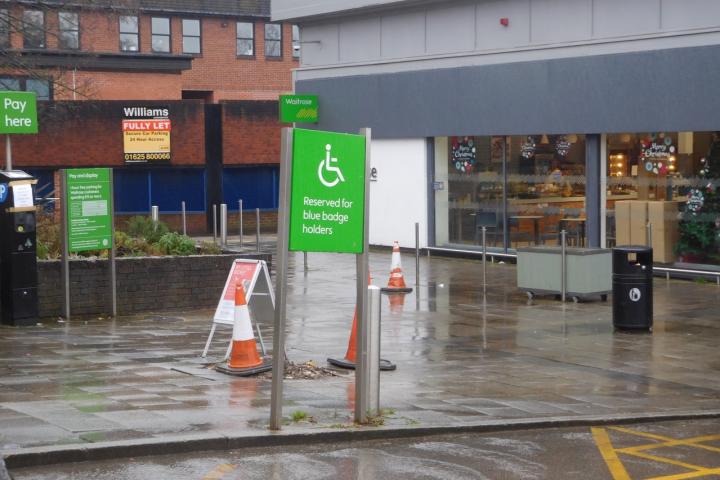 For the third time within a three month period, I have yet again been verbally abused by a driver of one of the 'supercars' that regularly frequent the village.
Not for the first time, I arrived with my seven-year old disabled son at the Waitrose car park to find the disabled bays full, one of which was occupied by a red Ferrari with no blue badge displayed.
On calmly approaching the driver, he wound down his window to say (rather aggressively) that his elderly grandmother was shopping inside the store and quite frankly to mind my own business. I suggested that he ought to display his blue badge, and was immediately met by a barrage of abusive language.
Still unable to park to allow my son access to the store, I sought assistance from the Waitrose staff. As I returned to my car, the driver's,supposed, elderly grandmother had miraculously transformed into an able-bodied 30 year old man who got into the vehicle with no difficulty. After another barrage of X-rated language towards me, he then revved his engine (as only an insecure alpha male can!) and shot out of the car park (hopefully never to return), leaving both me and my son stunned and upset.
We have always loved living in the village and we like the people in this village, but these types of people are ruining the community feel that has traditionally been part of Alderley Edge. What sort of example are these people setting for our children?
Incidentally, the previous incident my wife had was with an Aston Martin driver (again with no blue badge) whose final flourish was a middle finger .... nice treatment to a young (ish) mother trying to park the car with her disabled son.
I'm sure that there are many 'pleasant' super car drivers and as with many things, the minority are, quite possibly, tarring the reputation of the majority with this behavior. I know that some people may recommend ignoring this clearly ignorant character but it is now becoming so tiresome and upsetting.
I'm wondering what we can do to stop this happening and/or reduce the frequency of these upsetting incidents in the village?
Tags: