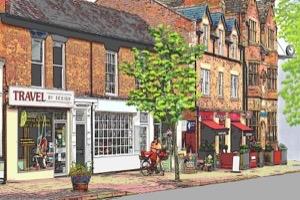 Promotional Feature
Come and join us, and the team from Sunvil Holidays, for coffee and Portuguese pastries and discover more about Portugal and in particular the unspoilt region of Alentejo.
Or take the opportunity to discover more about some of Sunvil's other destinations: The Azores, Greece and Cyprus, Italy and Sicily, and Scandinavia.
Friday 28th April from 11am until 1pm
Call us for more details on 01625 584195.
Travel By Design, 28 London Road, Alderley Edge, SK9 7DZ.
Email: [email protected].
Tags: