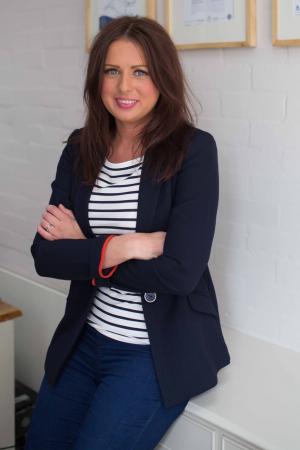 Promotional Feature
Wilmslow is welcoming a new breed of estate agent to its high street with the launch of My Next Place on Church Street.
Founded by property specialist, Helen Gardner, My Next Place combines the best aspects of the traditional high street estate agent experience with the innovation and vibrancy of an agile, entrepreneurial vision.
Those looking to buy, sell, lease or rent high quality homes and commercial space in Wilmslow and the surrounding area, can benefit from the experienced, insightful and friendly approach offered by Helen and her team.
Having grown Nottingham-based successful lettings agent, Katie Homes, Helen sold her stake in the business and relocated to Cheshire to focus on developing a full-service property agency to meet the discerning needs of a fast-evolving market.
With a reputation for a personable and highly professional, proactive approach, Helen is keen to offer clients a service that ensures a smooth transition, bringing local knowledge, industry intelligence and harnessing emerging technologies to align with the growth of digital.
Commenting on the launch Helen said: "There is a real opportunity in the local market to blend the elements of a welcoming, informative, high street agent, with a fast-moving, innovative service, using digital and video technology and the reassurance of a friendly face and years of experience in the sector.
"Our high street presence at the heart of the community means people can pop in for a chat and find out all they need to know about the local property scene."
For more information on My Next Place contact 01625 467 111 or visit www.mynextplaceltd.co.uk.
Tags: