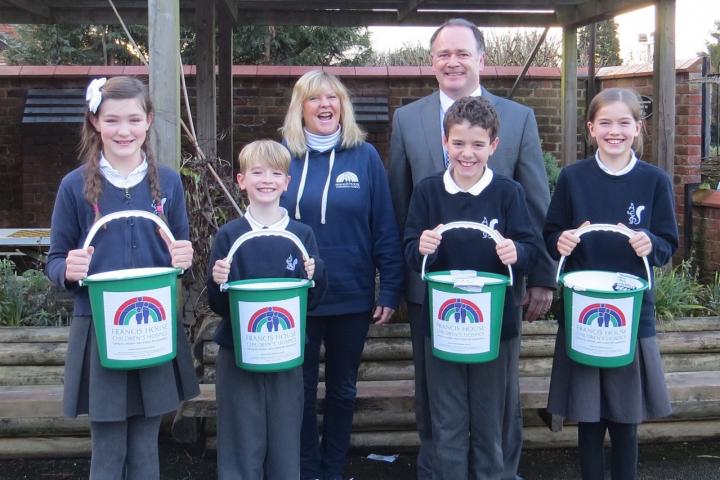 For over ten years, Alderley Edge Community Primary School has supported Francis House Children's Hospice in the run up to Christmas.
The school has raised money for the local charity by having collections at events, including the Infant and Junior Nativity Services, as well as holding a Christmas dress down day on the last day of term.
Headteacher Chris Perry said "The generosity of parents, families and friends of the school has been incredible and their thoughtfulness has been overwhelming."
In total the school raised £942 in just 3 weeks, which is their largest amount to date. This means that the total the school has raised, since 2007, is now in excess of £5,000.
Kate Puc, of Francis House Children's Hospice, called at the school in January to collect the money on behalf of the charity and stayed for assembly to talk to the children about how they have made a difference to the lives of some very poorly children and their families.
Kate said "I look forward to my visit every year to Alderley Edge Community School and it is always a welcome surprise to find out how much has been collected in the buckets. This year is the best ever and although I must say a huge thank you to the teachers for all their hard work each year for putting on the Christmas Nativity performances it is the generosity of the parents and families who come to watch their children perform and give these wonderful donations in the retiring collection.
"Mr Perry's commitment and dedication to his school, students, and raising funds for Francis House is exceptional."