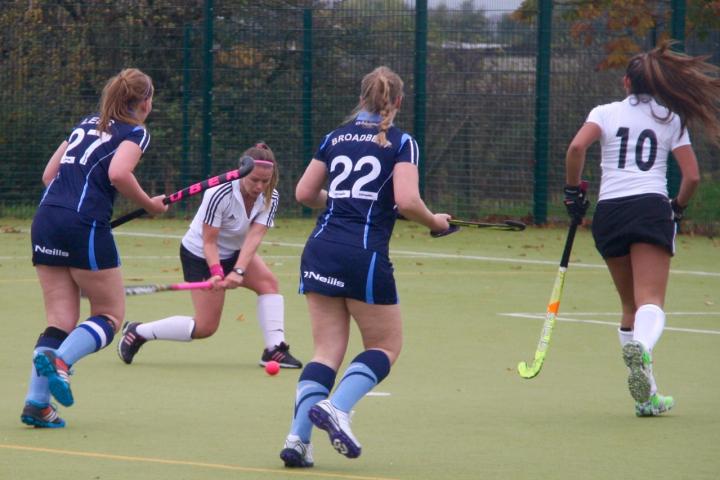 Alderley Edge Women's 1st team were on tip top form again in Division 2 of the North Hockey League winning their away match at Oldham 8-0.
They remain top of the league with six straight wins from six matches having scored 32 goals and conceded just 3.
Kelvin Briggs said "Playing with confidence and high tempo, goals came at regular intervals, 4 in each half. Scorers this week were Claire Robinson 2, Amanda Bennison 2, Lily Wolstenholme, Anna Perry 2, and Saskia Swatland."
He added "Despite missing a few players this week the team were totally dominant throughout with accurate passing, high energy and pace and super individual control.
"They stretched Oldham from the start with Sarah Hopkin setting up many attacks and dictating play. Time after time the runs of Amanda Bennison, Annabel Hebb and Issy Reynolds-Duffy created chances and only the sterling display of the Oldham keeper kept the score down to single figures."
Meanwhile the Mens 1st team went down 5-1 to Oxton in the Northern Premier League clash at The Edge.
Kelvin said "Alderley started brightly against a well organised Oxton team and took the lead. A number of penalty corner opportunities were then squandered and Oxton got back in to the game.
"Edge gave the ball away too often in dangerous situations and the Oxton forwards found time and space, taking their chances well and converting some smart penalty corner drills. Edge rallied late on with a number of near misses and were thwarted by some good saves by the Oxton keeper,"
There will be no match next Saturday for the Edge Women as the following will be away playing for the North of England teams: U15 Olivia Moores, U16s Jenni Park and Natalie Stevens, U17s Annabel Hebb and Lily Wolstenholme and U18s Sarah Jackson, Claire Robinson and Saskia Swatland.
Alderley also have three boys, Greg Johnson, Billy Hedley and Charles Barnes selected to play for the North.
Tags: