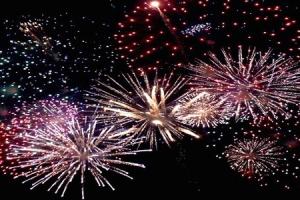 Promotional Feature
There are a few reasons to embrace those winter coats and gloves this winter but one of the finest would have to be to visit the Drum and Monkey in Alderley. Whilst you may have been ready to switch on the heating and retire indoors of an evening, if you brave the chill it will be worth it for events a plenty at the Alderely hidden gem.
In conjunction with their regular last Friday live music event, they have a wicked plan for Halloween and a sparkling fireworks celebration. Halloween evening is all about fancy dress and includes apple bobbing and raffles, with prizes for the best dressed!
Saturday the 7th of November sees the renowned firework display return, and their stunning display will be lighting up the skies whilst guests enjoy a fantastic array of great winter food and a plentiful choice of beverage.
The sports fans aren't left out either, with major events and football being given priority in their now converted function room, right up into the festive season. Already the menus for December are printed with the magical day itself is getting full with friends of the Drum. Whatever your taste or your plans for the coming months, it would be well worth a visit to join in the celebrations. Just remember to wrap up warm as there will be activities indoors and outdoors!
If your diary isn't full and you want to ensure your place is reserved for any of their events, call the team on 01625 583977, visit their website at www.drumandmonkeyalderley.co.uk or check out their facebook page at drumandmonkeyalderley.
From Katie, Phil and the Team at the Drum and Monkey enjoy the season and all it brings.
Tags: