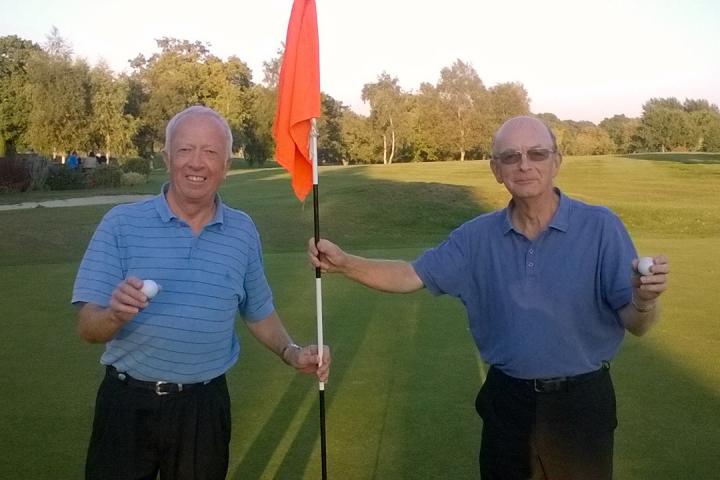 A hole-in-one is rare enough but last week two members of Alderley Edge Golf Club both achieved the feat on the same hole whilst playing in the same group.
Bill Fisher and Mike Magee were playing together on Monday, 28th September, when they both recorded hole in ones on the 6th hole.
Charles Le Sueur, Head Professional at Alderley Edge Golf Club, said "The odds of this happening are believed to be in the region of 25 million to one.
"Some people are saying it is about time that this happened as they have probably played the hole that number of times!
"Mark Engles was the third member of the group and he could only manage a birdie two."
Tags: