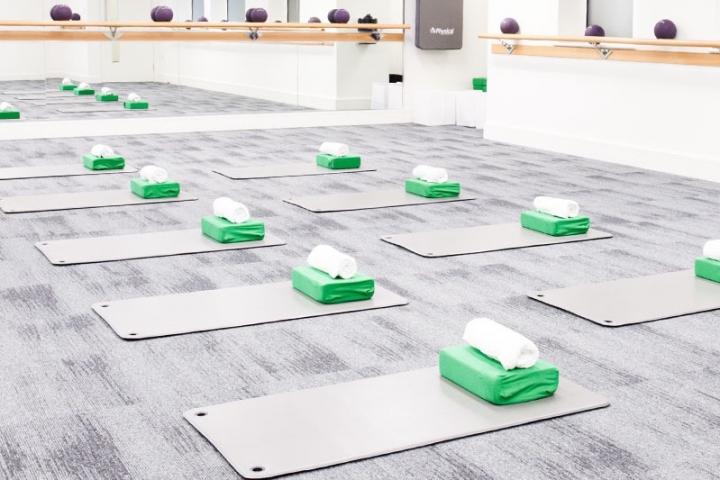 A new fitness studio is opening on London Road today (Monday 3rd November) offering ballet inspired fitness classes.
barrecore was founded by Niki Rein who created a class when she moved to London from the US and was surprised by the lack of barre classes on offer. Having opened the first studio in Chelsea in November 2011, the company also has studios in Mayfair and Wimbledon and will be opening in Chiswick shortly.
The Alderley Edge barrecore studio, located above the Barnardos store at 35A London Road, is their first one outside of London.
Sarah Emblow teamed up with Niki earlier this year and started planning to bring barrecore to the Manchester area.
Sarah told me "We have been interested in a number of sites in Manchester and the surrounding areas for a few months, a space in Alderley Edge came up that was perfectly situated on the high street so we are delighted that this our first studio to open."
Describing the classes, Sarah explained "barrecore is based on movements that create a dancer-type body. The barre method originated in London but it was in New York that the method got developed and has since become the standard for boutique fitness in the US.
"The method is based on movements that create a dancer-like body through a combination of isometric and eccentric contractions which create very strong, elongated muscles and a lean physique. Our barrecoreMIXED level class is a signature barrecore class is a low impact, full body, interval training program using isometric exercises alternated with stretching. Movements are done using your own body weight as resistance and/or small equipment and high repetition to overload the muscle and then stretched out to create a longer looking and lean physique."
As a gift to all new clients, barrecore is offering one complimentary class per person from Monday 3rd November to Wednesday 5th November.
For further information visit www.barrecore.co.uk.
Tags: