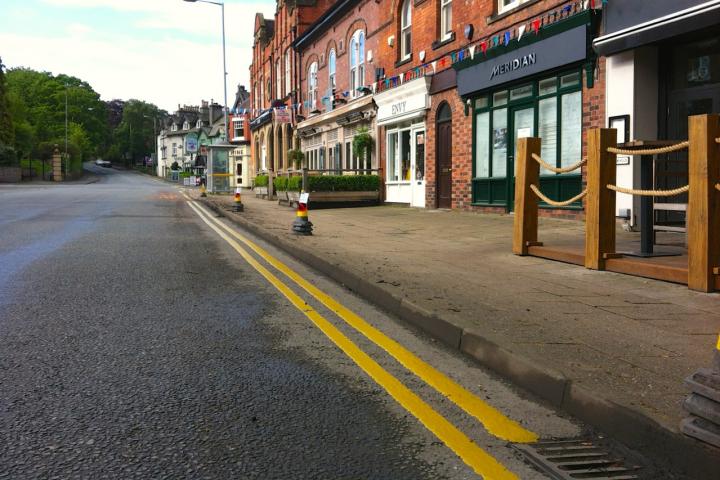 Further works have been carried out in the village centre over the weekend to make the parking restrictions enforceable on London Road and the side streets.
For the second consecutive Sunday, work commenced at 6am to repaint the lines on London Road, which included the section between the Bar and Grill and Grill on the Edge - which was previously unrestricted parking.
Cheshire East Council's Highways Department has painted double yellow lines along this stretch, resulting in the loss of another 5/6 spaces at a time when local businesses and residents are reporting huge problems with parking in the village centre. Many say the situation has worsened following the closure of 15 spaces at The Parade car park (which will close completely from 8pm on Saturday 31st May until the new store opens on Thursday 12th June) and the introduction of permit-only parking at the Festival Hall.
I have contacted Cheshire East Council and I am waiting for confirmation from the Highways Department as to whether the double yellow lines should have been painted on this stretch of London Road or whether the plan was to add white lines to mark parking bays.
Updated 6pm Tuesday 27th May.
Cheshire East Council has confirmed that the yellow lines were painted on the stretch of London Road outside the Bar and Grill and Grill on the Edge in error.
A spokesperson for CEC said "It was a human error which will be rectified at the next available opportunity when it is dry. When done properly this stretch will be a limited waiting bay."
Tags: