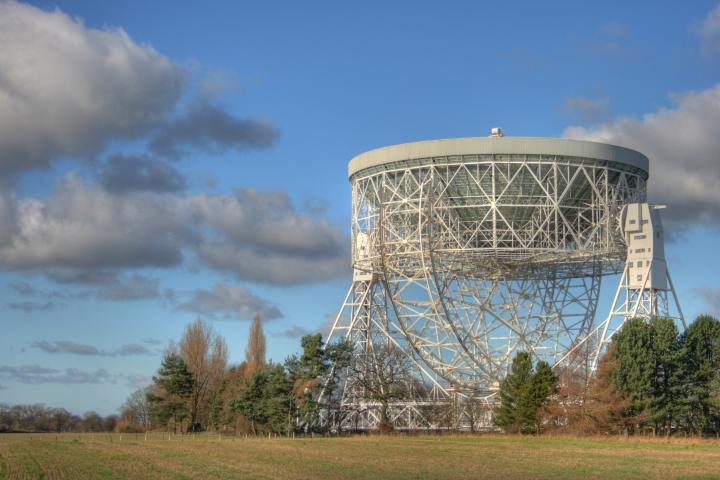 Acclaimed Alderley Edge author Alan Garner is the subject of a Radio 4 documentary entitled The Bronze Age Man of Jodrell Bank, which will be broadcast on Wednesday, 21st May.
Alan Garner lives in a medieval building on a Bronze Age site, within a mile of the Jodrell Bank radio telescope. In the documentary he explains how the Bronze Age legacy of his home and its proximity to Jodrell Bank have been the inspiration for his writing over the last 50 years. He describes how it gives him a unique sense of place, and a perspective on the passage of time which is reflected in his most recent book Boneland, set in and around Jodrell Bank, where the main character works. The novel is the third and final part of a trilogy that first propelled Garner to fame with the children's classic fantasy story, The Weirdstone of Brisingamen over 50 years ago.
As he approaches his 80th birthday in October 2014, this profile of the author is presented by Martin Goodman, Professor of Creative Writing at Hull University. He visits Jodrell Bank with Garner to find out more about the timeline Garner traces from the Bronze Age artefacts he has found around his home, through to the contemporary exploration of space which the telescope undertakes today. Garner takes inspiration from making these connections and expresses them through his fantasy stories.
Goodman also re-visits the places which make Garner's books so memorable, including the locations on Alderley Edge itself, with dramatic views of the Pennines. Goodman explores locations on Alderley Edge, as they are recorded in Garner's novels - the physical features of this landscape, such as stones and hidden places, which have been given a mythical dimension by Garner, who explains how the Edge has cast a spell over him since his childhood.
The Bronze Age Man of Jodrell Bank will be broadcast on BBC Radio 4 at 11am on Wednesday 21st May.
Tags: