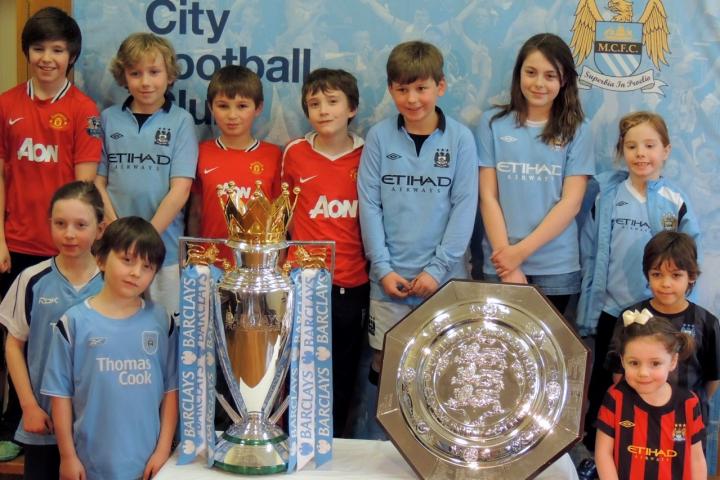 Pupils from Nether Alderley enjoyed a special football-themed day which featured a visit from Manchester City president Bernard Halford.
Mr Halford brought the Premier League trophy and Community Shield to show the children during a special assembly on March 14th, and the children all had their photograph taken with the trophies.
Rachel from Year 6 said "I found it interesting to learn about all of the facts about the trophy and having my photograph taken with it. It was made even more special because it had blue ribbons on it. Bernard Halford was really kind and knew a lot about city."
Jonathan, also from Year 6, added "The football maths we did was great fun and when the trophies came it was really cool to see the actual real trophy."
This is a member post by Richard Craven.