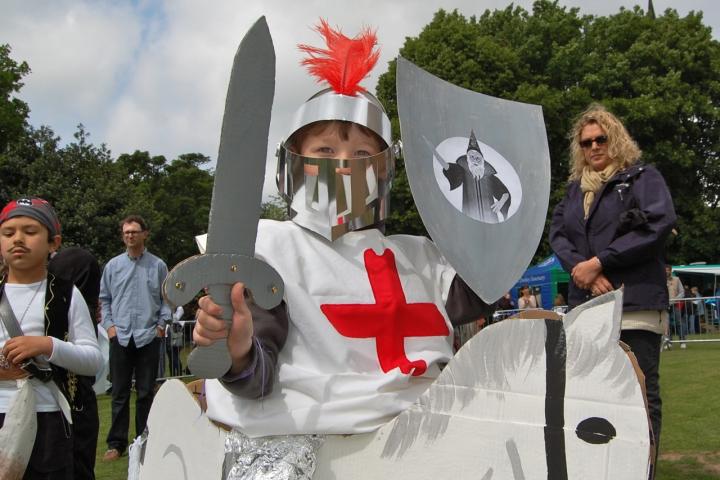 Following on from last year's success, plans are well underway for the second Alderley Edge May Fair and local school children are invited to get involved.
Organiser Christine Munro said "I want the event to appeal to everyone, and hopefully we did that last year, but it is a day when the children can dress up, take part in the games and sports, see all the animals and learn about them, and really let their hair down and have a good time.
"They are the future for our lovely village, and we want them to remember, just as I do, the enjoyable times they have spent here."
A poster competition is taking place which children are invited to enter by painting a poster, which can be used to promote this year's event which has an Olympics theme.
Entries will be collected from the local schools on May 4th for judging, but if anyone wants to enter individually they can call Christine on 01625 251753 or post their entry to 10, Chorley Hall Lane, Alderley Edge, SK9 7EU. All entries must include the date, times (10am until 6pm) and mention it is free entry. All winners will receive book tokens.
There will also be a fancy dress competition with entrants invited to join the Wizard in the parade through the village. In order to enter the competition everyone must arrive at the Festival Hall by 10.30am.
Organiser Christine Munro said "The theme for the whole event is the Olympics, but as with the poster it would be great to see a few Wizards too. They will be divided into age groups and will walk in the procession to the park, or the little ones can ride on the Thomas Train."
The competition will be judged in the park with prizes presented on the day.
To celebrate the Queen's Diamond Jubilee a special children's party will be starting at 4.30pm in the afternoon tea marquee. There will be entertainment, clowns, balloon sculpture and dancing and every child will have a Diamond Jubilee momento to take home.
In order to know numbers for catering purposes each child is asked to pay £1 to book their place. On receipt of this they will each receive a crown which they must wear to gain them admission to the marquee for the party.
The 2012 Alderley Edge May Fair will take place from 10am to 6pm on Saturday 19th May.
Christine added "The event will be free entry again, but because it needs to self funding in the future the scouts and helpers will be at each gate asking people if they will buy raffle tickets. We have some fantastic raffle prizes donated by local hotels, restaurants and businesses and we are extremely grateful for their support.
"The preparations are going really well but we do need help with gate duty or marshalling the parade and traffic. If anyone can spare just one hour to assist us we would be so pleased to hear from them. Selling enough tickets is the only way we can secure the future of the May Fair."
For further details, to book places for the children's party or to offer your assistance email Christine Munro or call her on 01625 251753.
Tags: