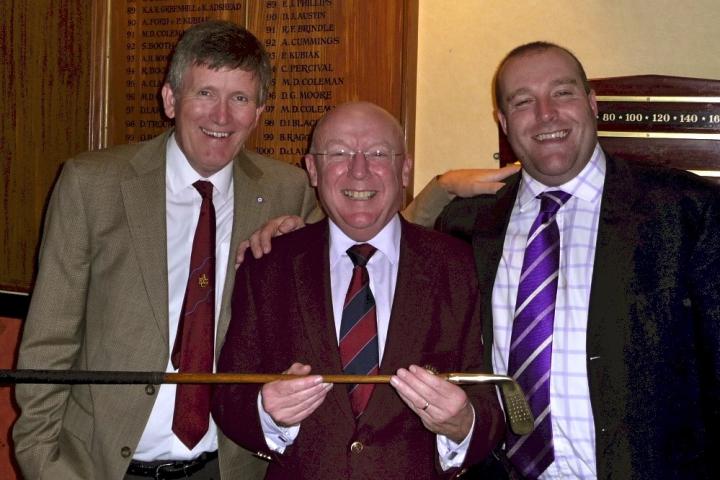 The traditional end of season match between the Captain's and President's teams took place at Alderley Edge Golf Club on Saturday, 29th October.
The Captain's team were victorious by a comprehensive score of ten and a half to two and a half.
A post-match dinner was held in the clubhouse during which winners of some of the club' s major competitions were presented with their prizes.
The JJS Kennaugh Trophy, for best 6 net medal scores, was tied between Max Penney and Mark Walker whilst the Scratch Salver, for best 6 gross medal scores, was awarded to Tom Lawton.
The Fourball Knockout went to Bernard Cummings and Doug Burns, with Andy Slater and Mike Troup as runners up, and the President's Putter was won by Jerry Dixon, with Craig Aston as runner-up.
Highlights of the season include the highly promising teenager Tom Lawton coming down to scratch handicap after some fine sub-par rounds, and Max Penney's win in the Club Championship which confirmed the progress being made by Alderley's young players.
The Captain, Dave Lee, announced that the club's Junior Organiser, Paul Penney, has accepted the nomination as Vice Captain for 2012. The Captain for 2012 will be Rick Ford and the President will be Brian Foden, both of whom are Alderley Edge residents.
Photo: President's Putter finalists Jerry Dixon and Craig Aston with the Captain Dave Lee (centre).
Tags: