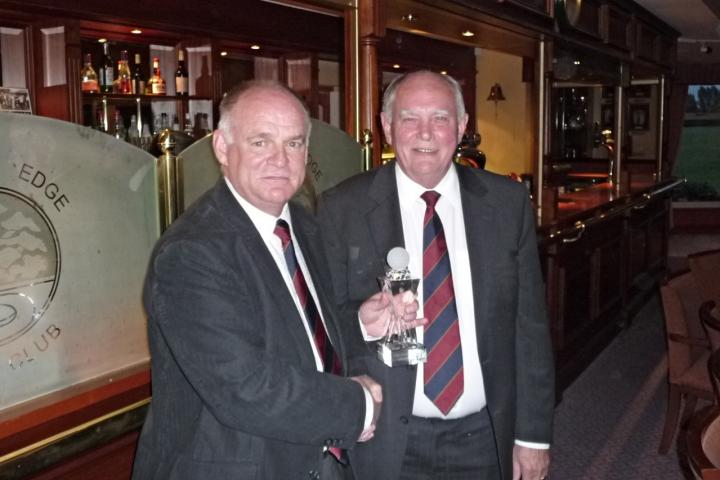 Not content with a 61 in the Humphreys Medal a few weeks ago, Charlie Hill shot a stunning 69 - 9 = 60 to eclipse a full field in the Alderley Edge Golf Club President's Prize. Not surprisingly, his margin of victory was five shots.
The competition attracted 81 competitors, the largest field of the year and a totally full starting sheet. There was also a large turn out for the prize presentation, where in a packed clubhouse, Charlie was presented with a glass obelisk by President, Dennis Troup to mark his win.
Full results:
Ist Charlie Hill 69 - 9 = 60
2nd Rick Ford 73 - 8 = 65
3rd Chris Hoyland 73 - 8 = 65
Nearest pin on 13th: Charlie Hill
Nearest pin on 17th Alex Campbell
Nearest pin in two on 18th Harry Sexton
Lowest net score on par 3's Don Crawshaw
The President thanked everyone for their support on what was a very enjoyable day.
Picture: Charlie Hill (left) with club President, Dennis Troup.
Tags: