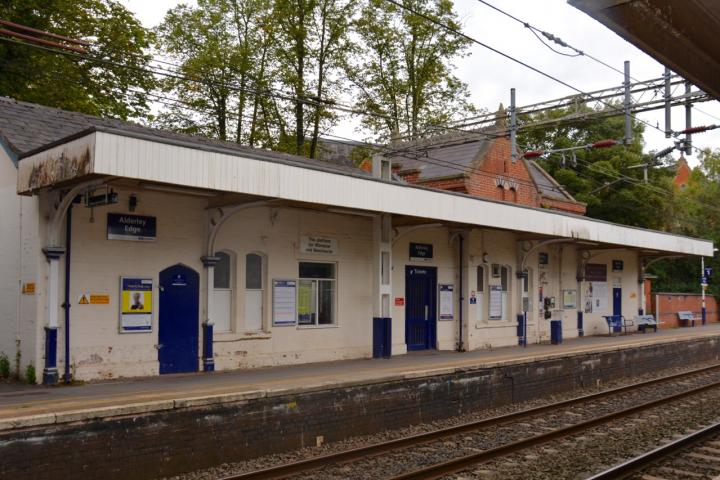 Ticket offices at 14 train stations in Cheshire be closed permanently, including Alderley Edge, Handforth and Wilmslow.
Plans to axe up to 1,000 ticket offices across the UK were unveiled by the government on Tuesday, 5th July, having been proposed by the Rail Delivery Group (RDG) - an industry body which represents private railway operators.
Face-to face counters will remain at some of the busiest stations, including Manchester Piccadilly.
Customers will now have to purchase tickets via apps and websites or self-service machines at stations.
Jacqueline Starr, Rail Delivery Group chief executive, said "The ways our customers buy tickets has changed and it's time for the railway to change with them.
"With just 12% of tickets being sold from ticket offices last year, and 99% of those transactions being available on TVMs or online, our proposals would mean more staff on hand on to give face to face help with a much wider range of support, from journey planning, to finding the right ticket and helping those with accessibility needs."
The trade union RMT condemned the proposals to close ticket offices.
RMT General Secretary Mick Lynch said: "The decision to close up to 1,000 ticket offices and to issue hundreds of redundancy notices to staff is a savage attack on railway workers, their families and the travelling public.
"Travellers will be forced to rely on apps and remote mobile teams to be available to assist them rather than having trained staff on stations.
"This is catastrophic for elderly, disabled and vulnerable passengers trying to access the rail network."
He added "They want to cut costs, make profits for shareholders, and run the network into the ground without a thought as to the vital role the rail industry plays in the country's economy.
"RMT is mounting a strong industrial, and political campaign to resist ticket office closures and station staff cuts. And we will continue our fight on July 20, 22 and 29 when 20,000 railway workers on the train operators go on strike."