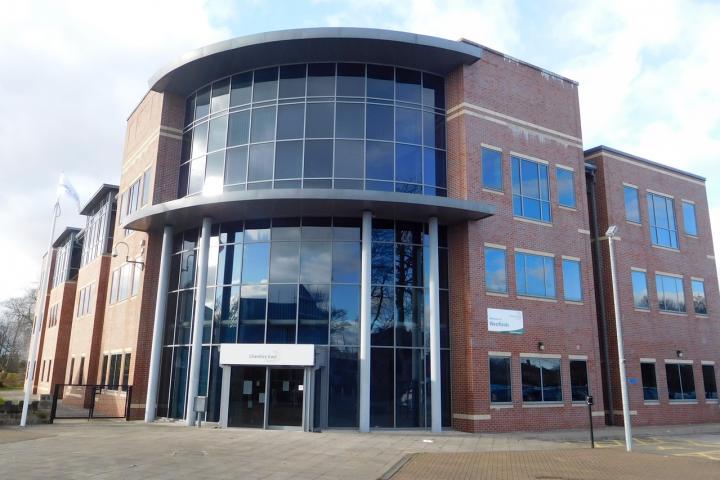 Following the Council's publication last week of the report provided by external auditors Grant Thornton into the Council's procurement of CoreFit in 2015, the culture at the Council and the conduct of former Leader Michael Jones, many local residents are now calling on Cheshire East to release the independent report they commissioned into the Lyme Green fiasco in 2013, which cost taxpayers over £1 million.
In December 2013 Cheshire East Council published a redacted version of the report having previously refused to release the confidential report of the Designated Independent Person (DIP), into their project to build a waste transfer facility on the Lyme Green site in Macclesfield, because it would lead to a breach of the Data Protection Act.
However, they were instructed to do so by the Information Commissioner's Office (ICO), following an appeal by the Macclesfield Express, so they released an edited version of the £225,000 report to the public.
Many people were outraged by level of detail which was blacked out in the redacted version which meant readers couldn't see who was to blame and what the main recommendations were.
Readers described it as "nonsense", "insulting our intelligence", "of very limited value" and leaving the public non the wiser.
Amongst those calling for the Council to publish the Lyme Green Report in full is Councillor Mark Goldsmith, ward councillor for Wilmslow West & Chorley.
Speaking at a special meeting held on Wednesday, 1st February, to discuss the Grant Thornton Public Interest Report Councillor Goldsmith gave the following speech:
Today's report on the abuse of power by Cllr Jones was not his FIRST scandal, it was merely his LAST. And many of my residents in Wilmslow won't believe Cheshire East has truly changed until his BIGGEST scandal is also made public.
This is the £1 MILLION wasted on the Lyme Green fiasco.
For those who don't remember... In 2011 the Conservative council began building a new waste centre at Lyme Green, Macclesfield.
15 months into the build, the council applied to THEMSELVES for planning permission. However, they FAILED to get it, so scrapped the project and wrote-off the £800,000 spent.
The Conservative controlled Audit & Governance Committee then publicly reported on WHAT happened. Planning rules had been broken and officers had not complied with EU Procurement Regulations. But no action was taken and the public demanded to know more.
So, the Conservative administration commissioned a Designated Independent Person to find it out. Three months later this Independent Person delivered their 100 page report. Accompanied by staggering bill for £225,000.
Who this author was, how they were chosen and how their fee was agreed all remains unknown. It is all deeply suspicious given today's report. But the council paid the author, the Conservative cabinet members ALL read the report and they ALL refused to publish it.
So, the Information Commissioner's Office forced them to release the 100 page report. But in a move taken straight from the Soviet era "Handbook of
Democratic Obstruction", the Conservatives published it as 90 pages worth of thick black lines, mixed with 10 pages worth of disjointed sentences.
It was unreadable. It was farcical. It was contemptable.
Cllr Jones said the huge redaction was legally needed to protect officers' identities, but today's report shows this was not true. It was a Conservative cover up.
And this is where the sorry saga was left.
However, my residents still want to know what was in that report. So, when will it be published IN FULL, only with officers' names replaced with their job titles as Grant Thornton has done?
Only when this is published can we ALL demonstrate Cheshire East has truly changed and we are now a fully transparent and fully accountable organisation.
Cheshire East Council have been contacted regarding whether they will be, or are considering, publishing the Lyme Green Report they commissioned in full. At the time of publication I am awaiting a response.