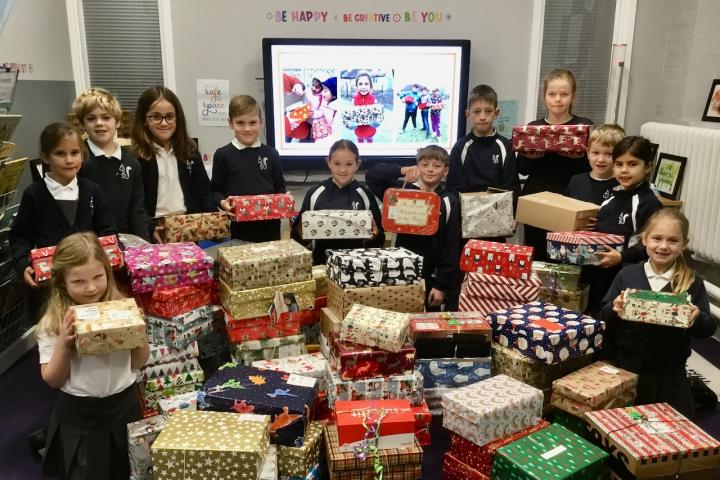 Children from Alderley Edge Community Primary School have been generously creating Christmas shoe boxes to send to other children in poor communities in Eastern Europe, including Ukraine, to bring joy and excitement to others during the festive season.
The school is working with teams4u to give 'love in a box' this year. AECPS children were asked to donate a shoe box filled with treats for another child who is not as fortunate or may be going through a difficult time.
Mrs Walsh, head teacher, said, "The children of AECPS have really enjoyed choosing a selection of items including suitable toys, clothing, hygiene products and sweet treats for another young boy or girl to receive over Christmas. This act of kindness teaches our children to reflect on how lucky they are and to consider the needs of others.
"The shoe boxes are a simple act of kindness from children to children which is very pertinent and a is an incredible gift to make someone feel loved. Altogether, AECPS children have donated over 100 shoe boxes to this very worthy cause and will really 'Make a Difference' in the festive season."