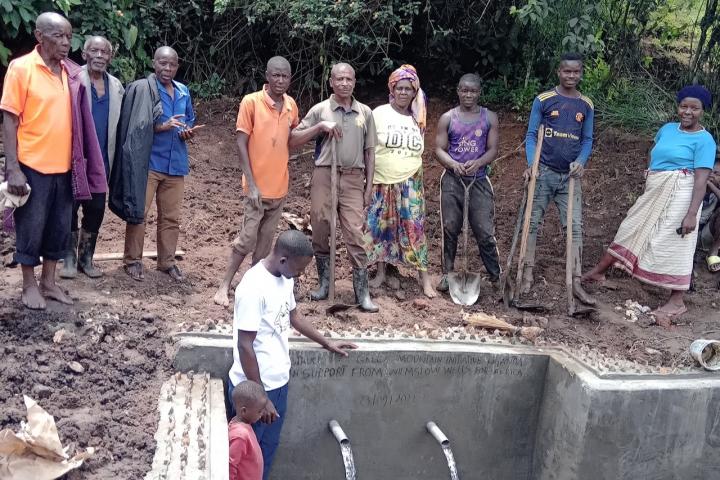 Wilmslow Wells for Africa is preparing to serve up one of the major fundraising events again.
The local charity will be holding their Souperday on Thursday 27th October at St John's Church Rooms on Knutsford Road.
Wilmslow Wells has been organising souperdays each year since 1990, which attract a solid band of supporters who always turn up to enjoy homemade soup and bread.
A choice of homemade soups and bread will be served from 11.30am to 2pm and the cost is just £5. Alongside these, homemade cakes and preserves will also be sold.
Trustee Helen Battilana, notes that "Wilmslow Wells has been welcomed to hold their regular Souperdays at this venue since October 1993 and it is an ideal hall for us to offer a choice of soup flavours, bread and cakes (all home-made), with a lovely community atmosphere."
Wilmslow Wells for Africa began to fund sources of clean water in African villages in 1984 and has raised over £1.5 million since then, over 99.2% of monies given is spent directly on funding our projects.
Additionally, the charity is inviting local residents to attend their AGM on Monday, 24th October where they can learn about the projects supported during the past year, such the new spring water well (pictured above) which was constructed last month to benefit a village in S.W. Uganda costing about £1600.
Everyone is welcome to attend the AGM at Wilmslow Methodist Church on Water Lane at 7.30pm on Monday, 24th October.