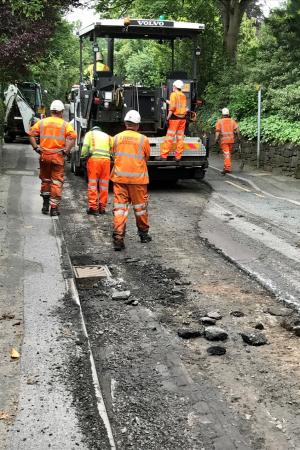 Repairs will be carried out on Macclesfield Road starting next week.
The work is scheduled to take place between Wednesday 25th May and Tuesday 31st May from 9.30am to 3.30pm each day, excluding Saturday and Sunday.
Councillor Craig Browne said "This will involve Level 2 patching repairs from the junction with Woodbrook Road to the junction with Birtles Lane (Over Alderley) followed by surface dressing. Unfortunately, during this period there will be a full road closure in place, from the junction with Congleton Road, to the junction with Birtles Lane.
"Residential access will be retained wherever possible, although there will be some disruption whilst the works are carried out. The official diversion route will take drivers along Congleton Road to Monks Heath."
He added "As a reminder to residents, Congleton Road, from the de Trafford Arms to the junction with Melrose Way in Nether Alderley, is also included in this year's capital programme and works will be carried out later in the year."