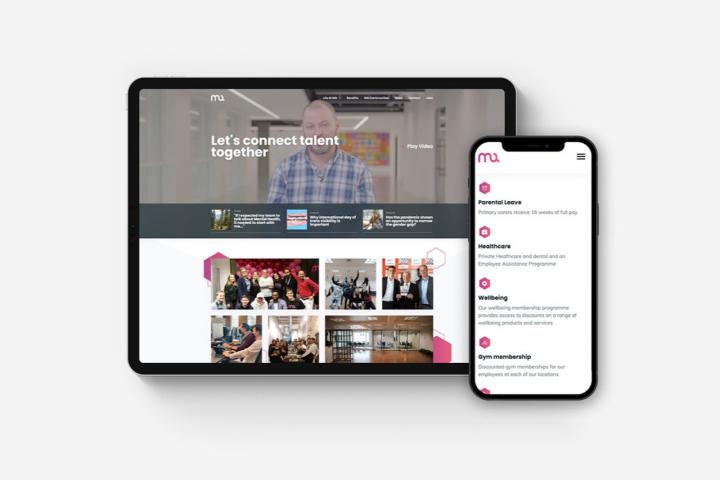 Promotional Feature
Venn have recently launched their new B2B SaaS platform and welcomed eight new members as part of business growth at Alderley Park HQ.
The new Vennture platform will power Venn's suite of digital products, including their latest careers website builder. As specialists in developing recruitment agency websites, Venn now brings their knowledge of recruitment functionality to support the growing demand for employer brands across the UK.
"Post-pandemic, there's never been such a demand for talent. Whether you are in tech, finance or hospitality, your people are your most valuable asset. Venn's new products provide businesses with the opportunity to reach talent directly, engage on their own platform and ultimately attract and retain the best talent for their business." Says Non-Executive Director Jeremy Bygrave.
"This past year has been a chance for us to take stock and, like a lot of business owners, stop and look inwards. What's our product? Is our process clear? For Venn, it's given us the time to get laser-focused on our product and our business. As a result, despite the sad side of the pandemic, Venn has come out stronger, clearer and better than ever before." Added Brian Whigham, Managing Director.
The Vennture platform offers a dedicated careers website for every industry, with the overall aim being to support business growth and talent attraction, helping businesses scale post- pandemic.
A direct to consumer product, Venn's careers websites build and enhance relationships, improve reputations and optimise overall employer brand.
Managing Director Brian Whigham said, "Venn's heritage recruitment technology combined with our knowledge of developing brand strategies makes us the best partner for those businesses looking to grow post-pandemic."
The Vennture platform is now available to demo and has so far seen positive reactions from a range of brands across the North West. For more information on the Vennture platform or to learn more about how you can become a part of the Venn team, visit: https://www.venndigital.co.uk.